Home has been lucky enough to get access to each of the members of the current lineup of Nitzer Ebb, to ask them about reuniting, rehearsing and playing together, as well as their reissues with Mute and Pylon Records.  In the final installment of the interview series, Pete caught up with Bon Harris, to discuss his time with NEP, but also to reminisce about supporting DM on the World Violation Tour, side projects with Marilyn Manson, and his "day job", composing music for film and TV.
_____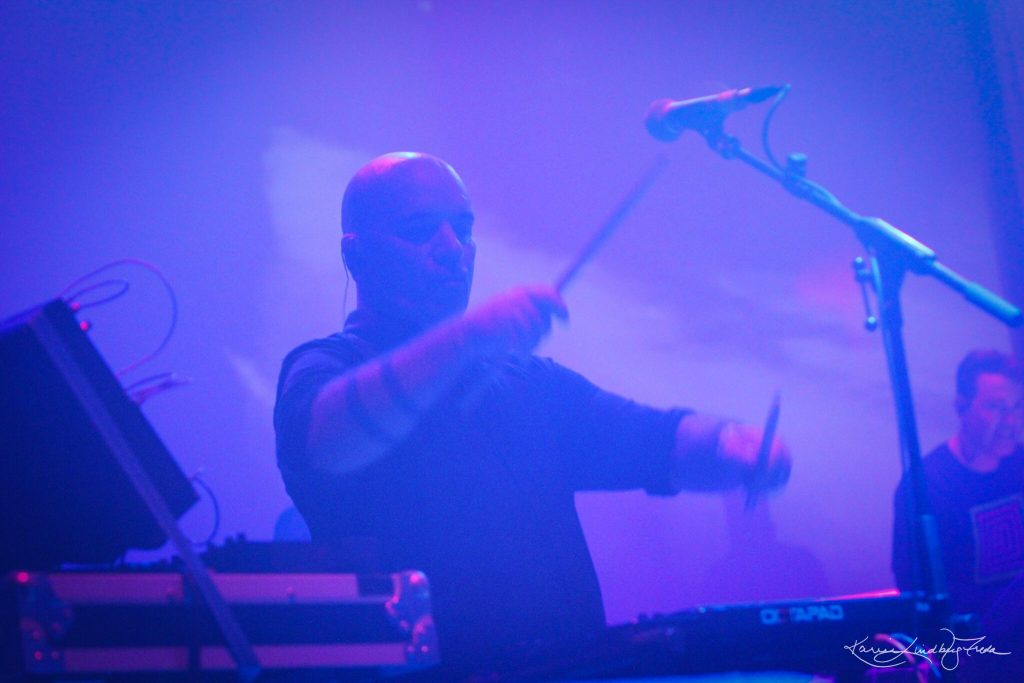 Home: It must be pretty exciting to be heading on tour with the full complement of Nitzer Ebb guys. How has it all been going?
Bon Harris: It has been excellent. Things have been going great. It has been a very fun atmosphere, but with good, solid work to combine everybody's talents and tastes to put together the best show we can. Lots of fun and everybody working hard to put their best work forward.
Home: A Highlight for any Depeche Mode fan would be the 1990 tour with Nitzer Ebb supporting, what memories do you have of your support dates?
BH: Well, I remember getting advance copies of Violator from Mute. We had visited the studio from time to time to hear progress, as Flood was working with DM and NE concurrently at the time. It was obvious from first listen that it was a classic – not a bad track on the album and anthem after anthem. We were lined up for a support slot on the USA leg as we had been denied entry on the Music for the Masses tour. It was clear that DM were at a very high creative point and were hitting peak popularity in the US. We found ourselves in a similar position, relatively. We were starting to get some attention in the US, and there was some anticipation for some fans at seeing both bands play together. It was pretty much a perfect convergence of favorable circumstances, and we had a feeling it would be something very special – and it certainly was. Specifically, I remember:
A power outage at Giants stadium that took all our equipment down. The house was pretty much full – around 75k people, and…..total silence from the Chelmsford lads! Doug had to improvise some banter while we rebooted. Took a few minutes but we got going again. Those few minutes took several years off my life.
Parties. Lots of parties. DM were still very much into going out clubbing after shows at the time. Their crew was very close, like a family really, as was ours. So we would all descend mob-handed into some club or another and just have a blast. Some heavy nights, but a lot of dancing, laughing and just raucous good times – for the most part.
"Stripped" hot dogs. Doug, our manager Steev and I would go front-of-house, we'd each buy a hot dog and watch "Stripped" every night. It was our little routine. Purple lights, descending hydraulic stage props, mustard, onions, and a very fine song. Lovely.
The combined force of nature that was Ginger Barwick and Willie Whitelaw on DM and NE merchandise respectively. There is no way that mainland USA could have prepared for that combination – total, unbridled, hilarious CHAOS – 24-7! They smashed it and I miss them both hugely. Legends.
Meeting Tony Hawk. One of the promoters we worked with also handled some pro skaters – Mark "Gator" Ragowski was hanging out at the San Diego show. So we got word that Tony was a fan and got his number from Joe Johnson at the Vision Streetwear warehouse. Tony came to the DM show at Universal City. We hung out and really got along, he invited us down to go boogie boarding in Oceanside, then on to his house to skate the infamous Animal Chin ramp complex. It was the beginning of a friendship that lasts to this day. Mr. Hawk is a truly great human being, not to mention being the finest skater to ever step on a board.
Home: Nitzer Ebb have been going since the early 1980's. What have been the lows and highs?
BH: Well, the highs would include: Signing to Mute and working with Daniel Miller. As soon as that was raised as a possibility, I wanted it to happen so badly. Daniel and Mute had been such an inspiration, honestly, it was a dream come true to have that become a reality. I felt Mute was where we belonged. Well, it was in the beginning at least! Working with Flood was incredible. I was still very young and new to the studio when we signed to Mute. To have somebody like Flood help shape my methods and thinking over successive albums and a considerable period of time is basically priceless. An invaluable and irreplaceable experience that I was so very fortunate to experience. A truly great creative mind, and again an exceptional individual. Meeting DM, working alongside them and becoming good friends with them has been a high. A real insight to see the human beings behind all the grandeur and epicness. Behind all that you have these very sweet, good-hearted, super talented and actually very down to earth bunch of blokes. They have done a lot to use their success to highlight new bands, and non-mainstream film, photography, fashion and culture. They are a hugely successful band that has managed to maintain an original approach, high standards and good taste, and they remain champions of progressive, independent art and artists. I admire and respect them very much indeed. Yes, there have been lows. The entire "Big Hit" period was very dark and difficult. I still think it's a great album, but we sure paid a heavy price to get there.
Home: The Procol Harum anthem "Whiter Shade of Pale" made it into some early NEP shows. What cover(s) might you be interested in putting the Nitzer Ebb spin on in 2018?
BH: Well now, that would be letting the cat out of the bag would it not? Although I quite fancy seeing Simon Granger do the lead vocal and guitar solo on Queen's "Bohemian Rhapsody". We'll see.
Home: What is it about the evolving collaborators in Black Line that's interesting to you and how do you see the collective in relation to your NEP family?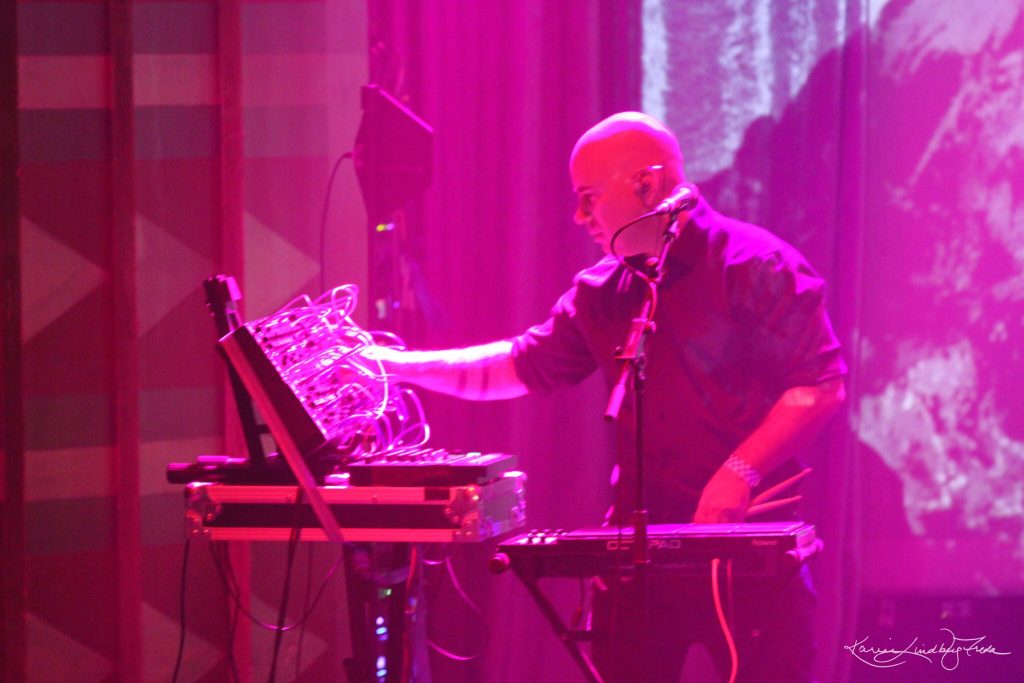 BH: One of the things that I really enjoy about Black Line is playing with a larger group of people. And added factor is that Cyrus, Zack and Ken are all very savvy and experienced in music production. That leaves me a lot of freedom to just play music, to be a smaller part of a larger whole and just find the spots where I want to fit in. It allows a lot of freedom, with much less pressure and responsibility. Not surprisingly that shows in the results. BL also is a bit more layered and expansive musically. It's a great outlet for the more musical side of things, and it allows other projects, like NE, to remain fairly minimal and uncomplicated, which is a good thing.
Home: It's genuinely heartwarming to hear how you guys talk about each other, there is clearly a strong bond. Could this set of dates lead to further Ebb projects?
BH: We are keeping an open mind. There is a lot of existing NE material that can be creatively re-interpreted. That is what we are focused on now. I saw a review of the recent shows that said something like the tracks had been lovingly restored and updated. I love that, that is really what we are going for. There is so much to work with there, so we'll go with that for now. Of course, Dave and Simon have Stark, and I love what they have going on, Doug and I are working on new stuff in Black Line, so who knows? For now, though, we are just having fun playing the shows and being creative with the existing tracks.
Home: What can fans expect to experience on these dates compared to earlier Ebb shows?
BH: An expanded lineup for one. That opens up some musical and performance possibilities all around. We are interested in extended and alternate versions of the tracks – after 30-odd-years for some, it will be nice to do something new, but always respecting the originals. We like the idea of some improvisation within the structure so that every show is not exactly the same each night. That keeps it fresh and interesting for us onstage and for the audience, I think.
Home: Your work with Alan Wilder was amongst your best. Could you ever see a time where you guys could work together again?
BH: I would always be open to working with Alan. A superb musician, and he has a great ear for arrangement and production. Some elements of Black Line remind me of his style, it has a depth and maybe a sophistication that reminds me of Alan. Who knows? It's a nice idea.
Home: What music are you listening to at the moment?
BH: I had been going to Modular On The Spot in LA a lot before I left. It's an ad hoc modular synth meet where invited performers set up a patch and perform on it for about 15 mins before handing over to the next performer. The pieces are created for that event, often never recorded and possibly never heard again. I've heard some really nice things there. Lots of experimental music, I feel like the conventional song structure is a bit worn out for now. Modern production has gone kind of over the top also, too much compressed, hyped, plastic non-realism for my current taste. I like rougher productions at the moment. I'm enjoying a lot of stuff from Late Junction on BBC Radio 3. They played Richard Devine's Sort/Lave the other day, of course, it's beautiful. Also still a lot of orchestral stuff, Stravinsky, Bartok, Debussy, and some of the late 20th century experimental composers. Big band swing is a perennial fave also. Ellington, (well actually Billy Strayhorn in a lot of cases), Basie, etc. That was an era where musical giants truly did roam the earth! So much talent and so much great music from that time.
Home: What are your thoughts on recent Depeche Mode material and live shows?
BH: DM live are always going to be a force to be reckoned with. One of the all-time great live bands, very few can summon that energy, emotion and magic. Studio wise, I like the recent stuff well enough. Can't help feeling that pairing DM with an off the Wall producer who is willing to take some risks would produce some interesting results. I'd like to hear something like that here and there on a track or two.
Home: To commemorate the band's reformation, Mute has gone all out with planned re-releases on CD and vinyl. They've also announced the first release of the Body of Work compilation on vinyl. What was your involvement in the selections for bonus material to be included with any of the reissues?
BH: Mute always work closely with us, keep us informed and seek approval on important things. Having said that, we leave it pretty much up to them to decide what to include. If there's anything we feel strongly about we'll pipe up, but they are generally pretty much on point with their choices.
Home: Will we see you letting loose on vocals at any of the shows on this tour?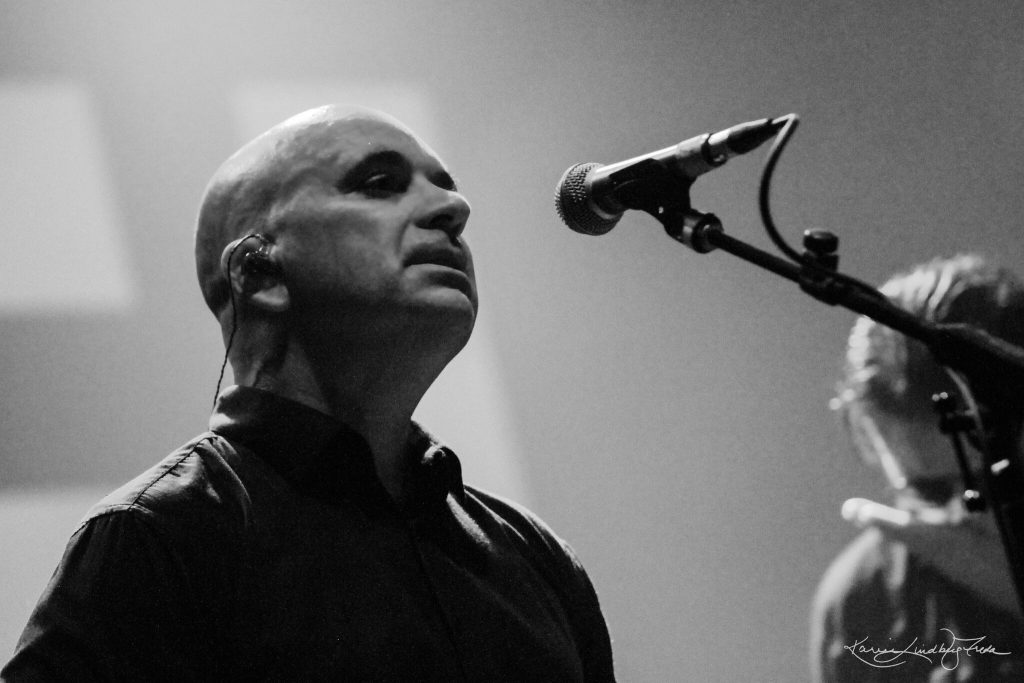 BH: Oh yes! I like a good lung out. Also a good reminder of how hard Doug works out there. It ain't easy belting them out and bouncing around a hot stage for over an hour. Kudos to him, he's still smashing it night after night in his own fine style!
Home: Your career in composing for TV and film has been a nice fill between stints with Nitzer Ebb and other musical and touring projects. There's no question when you listen to the composed tracks that these have connective tissue to NEP. How much of those tracks for shows like 'Top Chef' or 'Project Runway' or for the film 'Stigmata' was what you brought to the project vs. what was in the brief from the music supervisors?
BH: Well, I've been lucky enough to be picked for some projects because it was felt my style fitted the mood of the show. Given that a lot of the time I was the musical impetus behind NEP, it stands to reason that strand will run through subsequent compositions. It's kind of my "default" setting after all these years. In some ways, that is how I sound, whether it be channeled through NEP or a film score. Or at least one of the expressions of my musical personality. A lot of it comes down to my rhythmic sensibilities. I'm a rhythmic little chap. An all-day groover, uh huh yes, for sure.
Home: Besides the well-documented connection to Depeche Mode, you've done some creative work with Marilyn Manson on his 'Holy Wood' album, and Manson returned the favour with vocals on Maven's Nick Cave cover of 'Hard on for Love'. How did you and Manson get connected?
BH: I met Manson at one of Nancy Berry's infamous Hollywood parties. I was standing in line for a drink. He tapped me on the shoulder and said hello – we knew each other from previous tours when he was a journalist and came to interview NE. He mentioned they were in the studio and needed somebody to run Pro Tools and wreak some audio havoc. I said I was free, and the next thing we were doing a song for "Celebrity Death Match" where Manson fought Ricky Martin. I was still sitting at that Pro Tools rig 2 years later after working on "Hollywood" and about 50 tracks for an unreleased movie. It was hard work, but also a lot of fun. Manson and I have a great understanding and a lot of respect for each other. A very good experience that taught me a lot.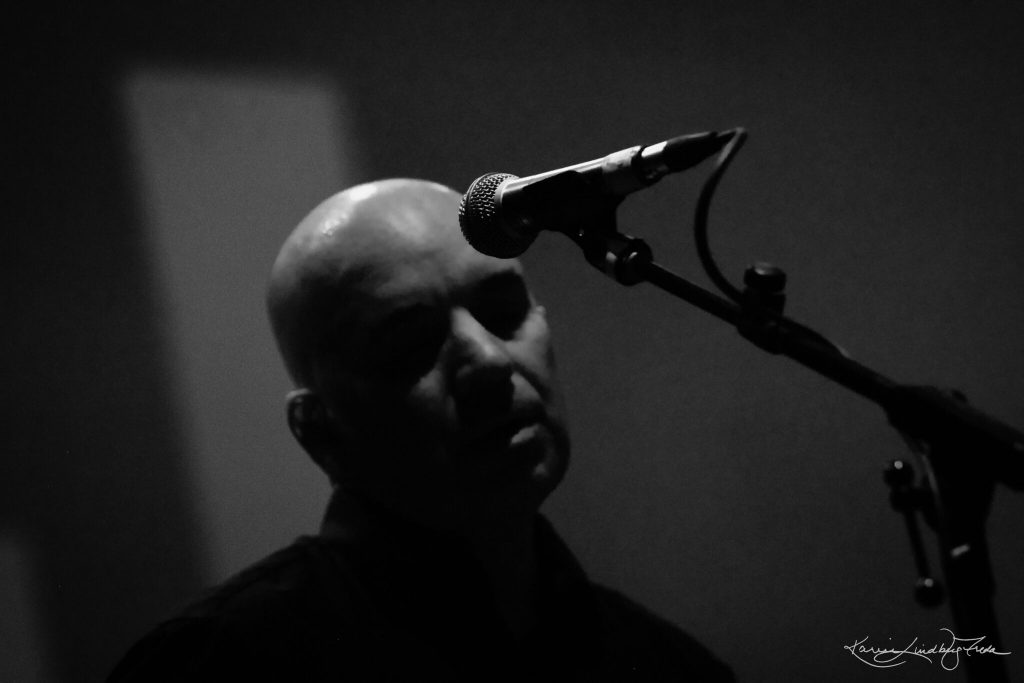 Part I with Douglas J. McCarthy
Part II with David Gooday
Part III with Simon Granger