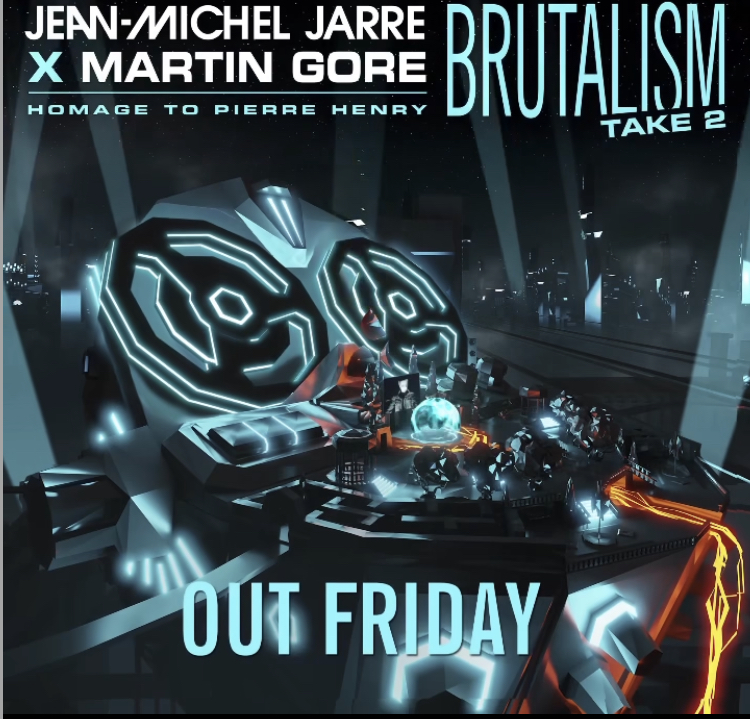 Jean-Michel Jarre on Tuesday teased a collaboration remix of the new single "Brutalism" from his 22nd studio album, OYXMORE, with Depeche Mode's Martin Gore titled "Brutalism Take 2." The remix was announced via Jarre's social media accounts, which proudly announced Gore's contribution as the kickoff to a series of collabs with young and established artists. At the time of writing, these won't be released as part of the album or via physical formats and will be available only for digital download or via streaming services as of Friday, September 9th.
Jarre's original track, which he described as "an explosion…maybe due to the remains of the war," features a decidedly harder Berlin-esque tone for the electronic music pioneer. From the teaser clip on Instagram, it would seem Gore's mix of "Take 2" expands on the darkness of the techno banger.
Regarding the project and working with Gore, Jarre's post states, "For the roll-out, I'm delighted to announce Martin Gore. From great haunted melodies to extreme experimentations, Martin Gore is one of the most eclectic, electronic music composers. His unique touch in 'Brutalism Take 2' shows it. It has been a real pleasure and honor to collaborate with you Martin!"
Download or stream the track via your preferred service starting on Friday, September 9th.