Classic Pop Magazine has a new issues coming soon dedicated to Vince Clarke. It's being relesed in with 4 different covers, one including his time in Depeche Mode. This edition will be published on the 3rd December 2020 and pre-orders will be despatched afterwards.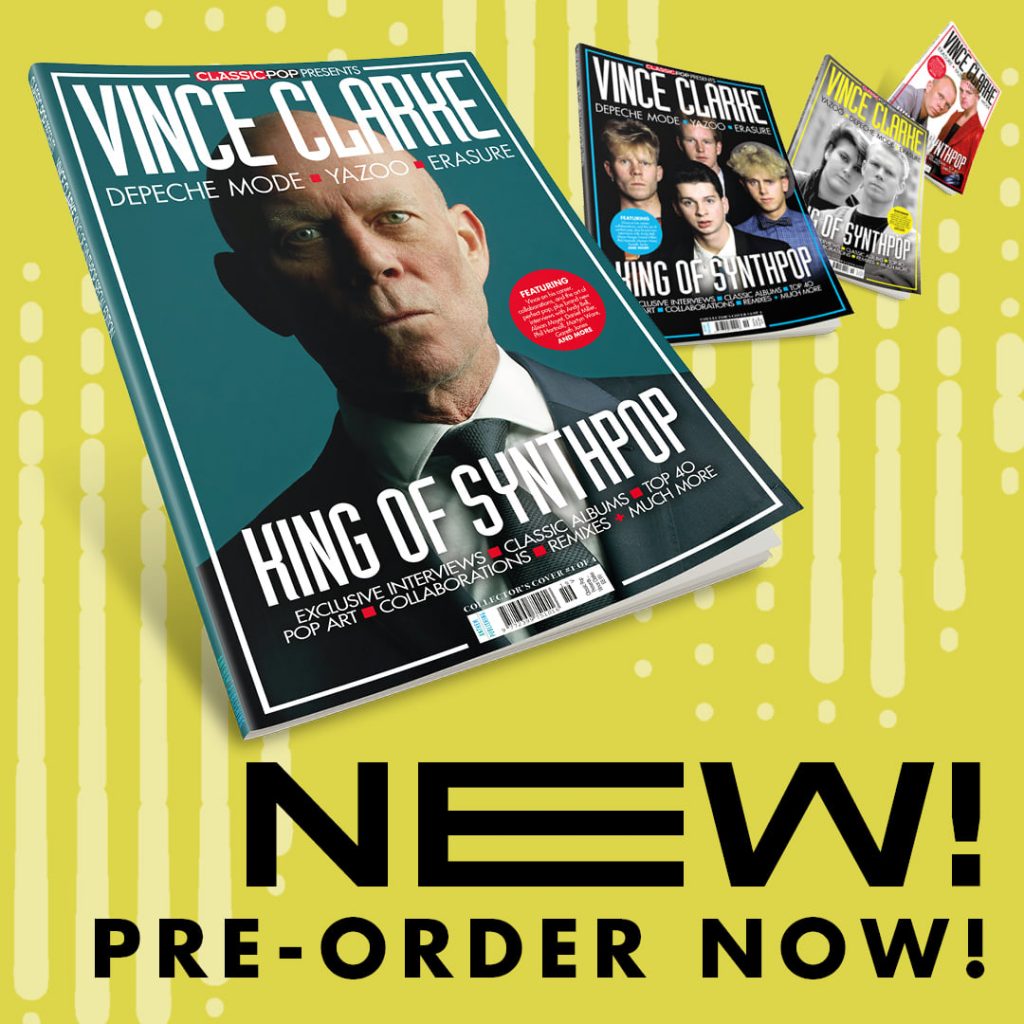 From Classic Pop Magazinw:
"The all-new Classic Pop Presents Vince Clarke is now available to pre-order. From pioneering Depeche Mode's rise to notoriety to helming Erasure, one of the UK's most successful pop duo's in history, there is no denying that Clarke is a master behind the synthesizer. Be sure to get your hands on this collector's special for an exclusive look into the phenomenal life and career of one of pop's biggest icons.Choose from four striking covers of Vince throughout his career, or for the superfans, why not get them all? Pre-order yours here!
Wish we had a hi res version to share, but here's a better look at the Depeche sleeve: