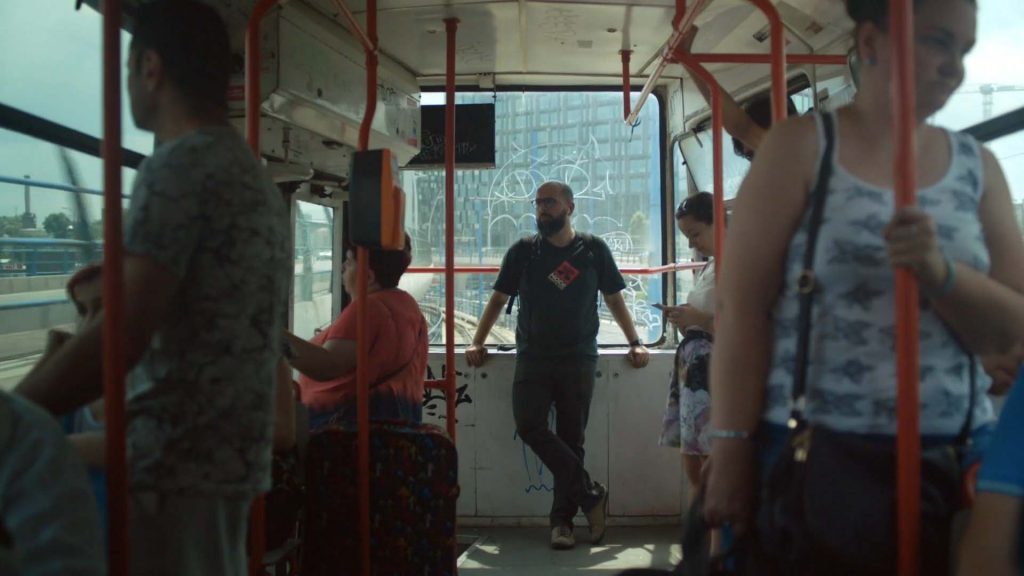 The second of our exclusive interviews ahead of the release of Spirits In The Forest is with Cristian Flueraru who is from Bucharest. He spoke to David McElroy at the London preview of the film on 30th October.
When did you first find out you were going to be involved in the film?
I think it was early spring 2018. I received an email and, from that, I thought that it was only going to be a two minute thing so I replied saying that I would be happy to be involved. There was then silence for a couple of months and I started to worry that nothing would happen. I then heard from them again, and I then realised that the thing was going to be much bigger than I had expected.
What were you told about the film at that point?
I thought that it would only involve filming in Berlin, but they told me that a crew would come to my home city of Bucharest.
So it was a proper film crew?
Yeah. I thought it might just be a couple of people with a camera, but there were seven people from abroad who were the main crew plus another ten locals. They filmed in may apartment and it was packed – I'd never had that many people in there before!
How long did they film with you?
We spent three days scouting locations and then another three days filming. It was just like the movies. There were microphones everywhere, a Panavsion camera and they did work in my apartment adjusting the light and so on. It was only at that point that I realised I hadn't got round to re-decorating my apartment as I had been planning to do!
Did you think the film was going to be like 101 or was it clear that Spirits In The Forest would be different altogether?
I wasn't sure. I knew it wouldn't be 101 because they didn't put us on a bus! Other than that I really had no idea. I tried to sneak some information from the film crew but they were very discreet. That was good though because it allowed my imagination to run wild. I started to have more of an idea after my parts were filmed, as it became clear what the film would look like. Once that filming was complete, my next involvement was in Berlin with the other fans.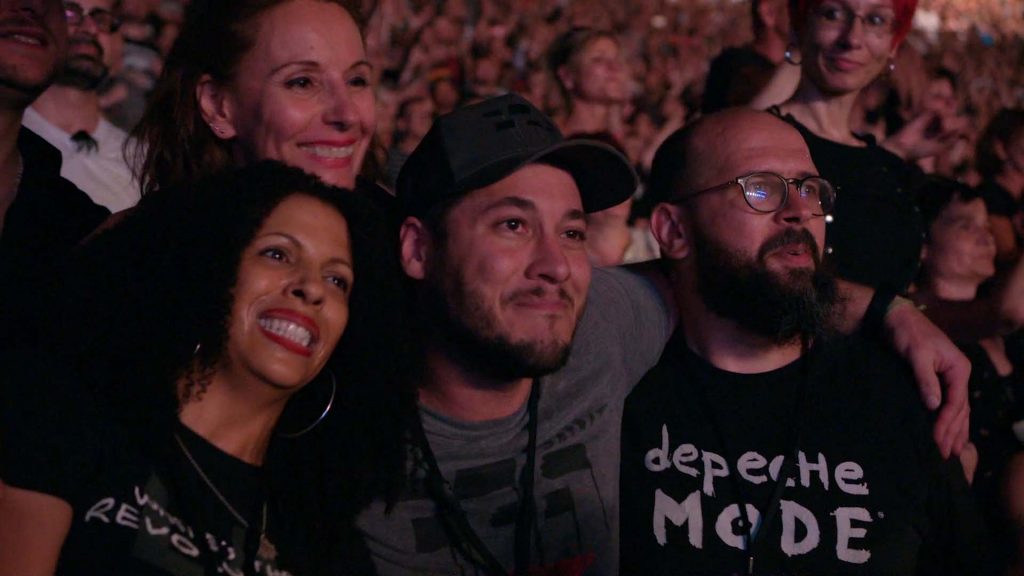 What was it like being at a concert knowing that you were part of the concert film?
I went to both gigs, so I was able to go to the first one on the 23rd of July and enjoy that myself. I knew the gig on the 25th would be different! I was thinking of the girl who was screaming during Blasphemous Rumours on 101 who was screaming all the wrong words. I hoped I wouldn't get caught out like her.
Was the camera on you during the second concert?
At first I thought they would just take some shots and then leave us alone, but they were working throughout the film changing angles and so on. I was in a good position though because if I felt I needed a break I hid behind Liz's hair!
What do you think fans will take from the film? What kind of view of Depeche Mode do you think it offers?
It isn't 101. It's a more human, more delicate film showing six very different stories. I got to know the other fans well and we are all from different backgrounds and are of different ages. I think that the film is about how our mutual love for Depeche Mode blends together, all the way to the pinnacle of the tour in Berlin.