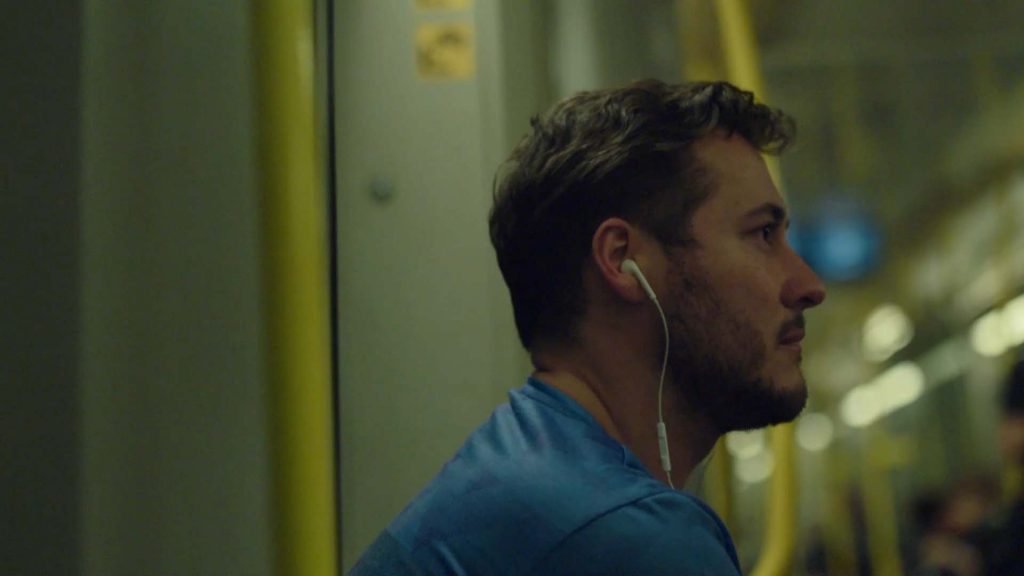 Ahead of the release of Spirits In The Forest, we have been interviewing a number of the fans who take part in the film. The first interview is with Daniel Cassus from Berlin. David McElroy caught up with Daniel in London on 30th October at the preview screening of the film.
When did you 1st find out your were going to be involved in the making of the film?
I think it was some time in early 2018. The takeover had just finished, so it was around April. The people who ran the takeover kept teasing us with emails saying "it's not over yet, we've still got some surprises left for you" and, one day, this email came. It arrived LA time so I was in bed. All the heading said was "Film opportunity." The email asked if I would be interested in participating in a film. It didn't give too many details about the film but I guessed it was a documentary and that it involved the fans. I thought it would be something like a 30 min documentary like an extra feature on the DVD.
When did you find out that you were actually going to star in the film?
It was closer to the film shoot itself. They always tried to keep it a surprise and never said 100% what they were aiming for. A few days before the shoot, the 5 other fans had found each other and had added each other to a Facebook chat. I was the last one who was filmed and added to the chat. We then started to share what we knew and it was at that point I realised this wasn't just going to be a DVD extra – it was going to be a feature film.
Did you go into it thinking it would be like 101 or something different?
It was my fear from the beginning. It's going to be "102!" That would be a disaster. I thought "They have to know we don't want another 101." When I met the crew for the first time, the first thing they said was "it's not going to be another 101." They knew about 101. Pasqual Gutierrez who is one of the Directors said he had a sister who was into Depeche Mode so he knew about 101.
For your part of the film, how many days were you filmed for?
The first day was all about looking for locations. We met early afternoon and finished at 1am. We then filmed for 3 days in a row, Saturday to Monday. We started at 10 am and finished at midnight.
That was all in Berlin where you live?
Yes. On Monday 23rd July, I said I had to go to the first gig. I wanted to be at the venue by 5pm. We finished filming at 3pm that day.
How did it feel being at the concert knowing that you were part of the film?
First of all, there was a camera on my face on all the time!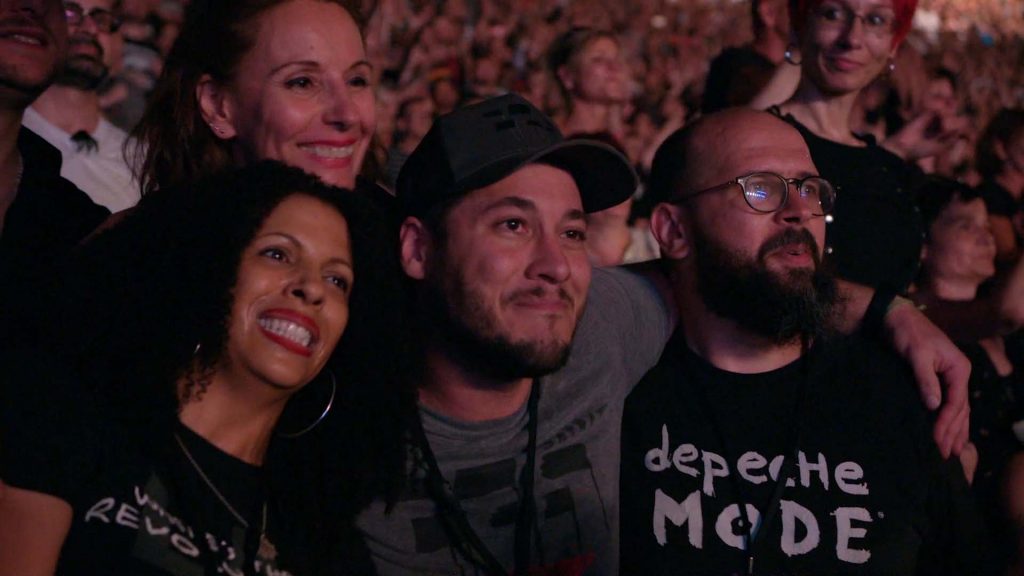 That would have made it a very different type of concert for you then?
Yeah. I thought I was going to be like that girl from 101 screaming during "Blasphemous Rumours!"
At least you would know the words!
True! The rule was "don't look at the camera." I had already featured a lot during the Berlin preview show before the tour. I was on camera a lot. I didn't know I was being filmed until I started getting texts from friends saying "you're on the TV." . I started overacting a bit at the Berlin show. I'd normally be jumping and singing but I did it a little too much!
What do you think fans will take from Spirits In The Forest?
It really lives up to the promise of not being another 101. It's about fans and what brings us together as fans. It's not just about the band. We're all weirdos in a way – we like this weird band for a reason! We have something in common and we each have our own problems. It's not a sad film but a documentary in which we all talk about problems we have had in our lives and where Depeche Mode fits into that story. Someow it connects is all. When I finished watching the film, it really made a lot of sense. Even though the sic of us in the film have been in touch since finishing filming, we didn't speak about what we'd each done on film and, when you see the finished version, it really is magical.