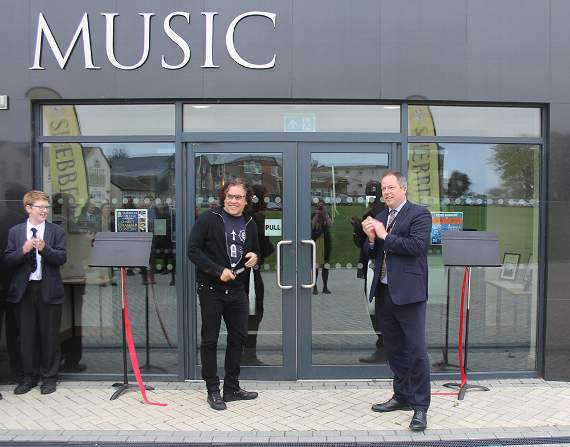 Peter Gordeno, touring musician with Depeche Mode since 1998, recently attended the opening of Shebbear College's new music building in Devon, UK. Gordeno participated in workshops with the students during the day including working with composers, singer-songwriters, and pianists.
Following the official opening ceremony, a concert for invited guests and parents took place in the music department's recital room, which houses one of two Steinway grand pianos at the college.
"It was a wonderful opportunity to showcase several of the performers who had worked and performed alongside Peter during the day to the delight and appreciation of the audience," said college spokesman Mark Chapman.
"The music department are indebted to Peter Gordeno for his kind, encouraging words and generosity of time. When accompanying the pupils, he gave so many the opportunity to take their performances to a different level it was a joy to watch and hear."