In a statement released by Depeche Mode, the show today in Minsk has been cancelled due to band member illness. While it's easy to drown in speculation, be patient and let's wait to hear if the illness will affect any other shows. We'll keep you updated and here's the official statement the band released via www.depechemode.com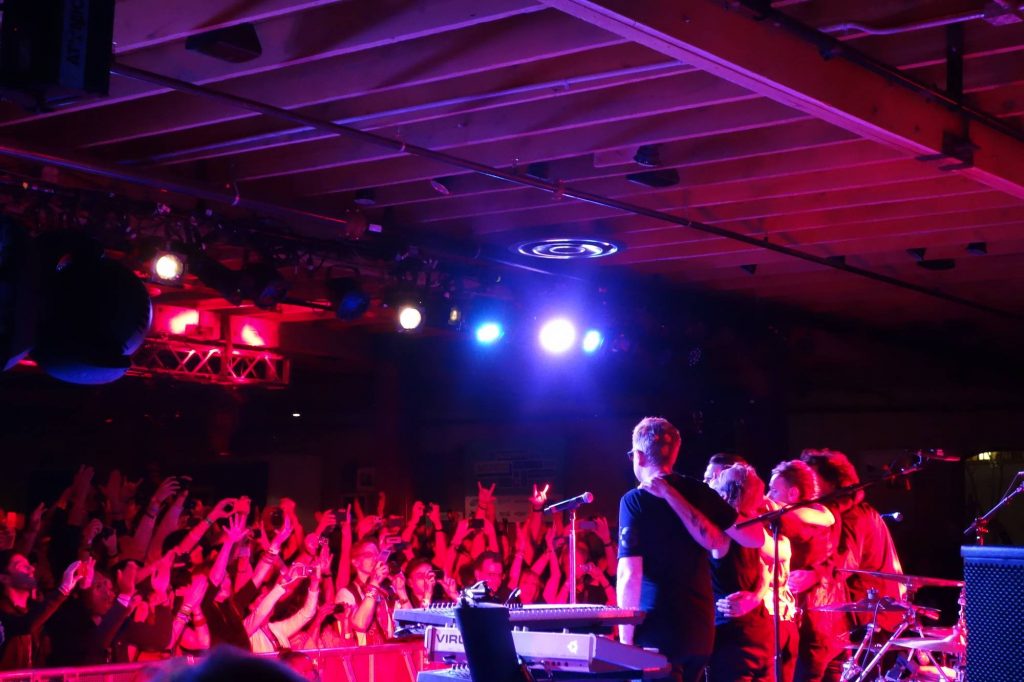 /// Jul 17, 2017
Minsk show cancellation
We regretfully announce that due to band member illness, Depeche Mode will be unable to perform tonight's show at Minsk Arena in Minsk, Belarus.
We are currently looking at all options to reschedule this show for later in the tour. We expect to be able to give an update on this within the next week.
We ask all fans holding tickets for tonight's show to stand by for further information regarding the rescheduling of the show and/or refunds.
Our apologies to all fans in Minsk and we thank you for your understanding and patience.
—
Мы с сожалением объявляем, что из-за болезни члена группы Depeche Mode не сможет выступать сегодня вечером в Минске, Беларусь.
В настоящее время мы просматриваем все варианты, чтобы перенести это шоу. Мы надеемся что сможем обновить эту информацию в течение следующей недели.
Мы просим всех поклонников, купивших билеты на сегодняшнее шоу, следить за дополнительной информацией о переносе шоу и / или возмещении.
Наши извинения перед всеми поклонниками группы в Минске, и мы благодарим вас за ваше понимание и терпение.