Depeche Mode announced today that F.O.X. will be returning to the support slot on some dates on the Global Spirit Tour. Some of you might remember them from them supporting DM on the Delta Machine Tour and now the UK-based band have been added as a second support act for stops in Bratislava, Budapest, Prague and Leipzig.

May 20 – Bratislava, Slovakia with The Raveonettes
May 22 – Budapest, Hungary with The Raveonettes
May 24 – Prague, Czech Republic with The Raveonettes
May 27 – Leipzig, Germany with The Horrors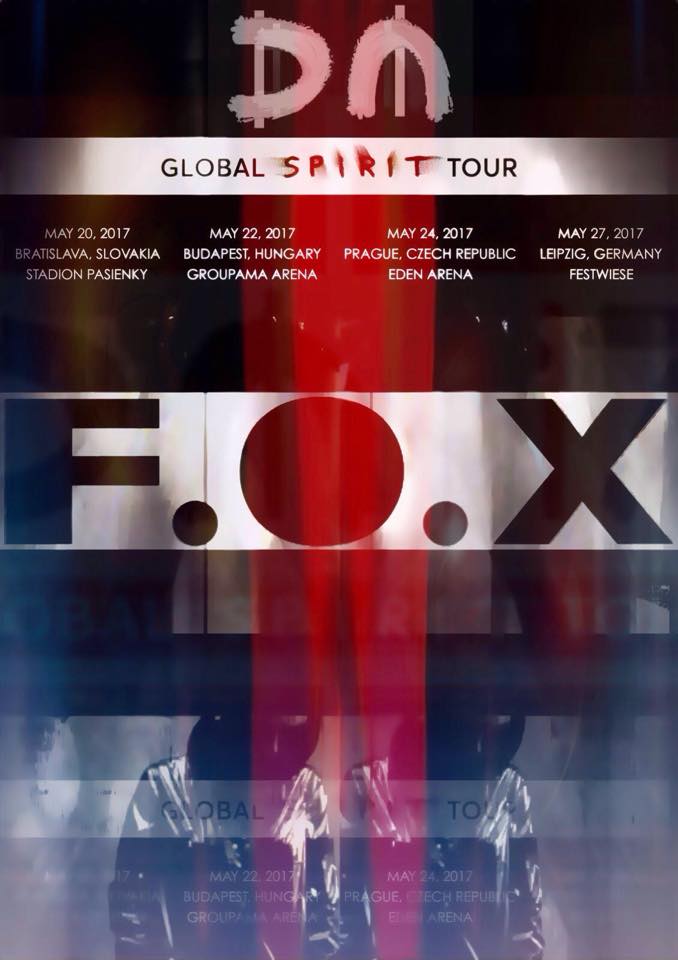 F.O.X are a female fronted synth pop act from Essex, UK. Having released 2 albums – their debut 'Chimera' and follow up 'Hypoxia' the band have gained National and International praise along the way for their eye-popping, high energy live shows, major versus minor songwriting and use of electronics.
"It's a synth-tastic slice of pop – rather like The Gossip might sound if all guitars were suddenly outlawed" – BBC Radio 1  
"It feels like you've been invited to the great disco on the Sun, and you shall dance on the stars until the grand supernova ends us all." – 1Q Music