Kurt Uenala, long time Depeche Mode-collaborator, is releasing his new single under the moniker Null+Void this week. We caught up with him in Paris where he's currently on tour with Depeche Mode.
The single, "Asphalt Kiss", is a brooding, menacing electro track; a departure from Kurt's former alter ego Kap10kurt.
Peter: You've gone dark! What the hell happened?
Kurt: Ha! Yeah, lots of crap. Death in the family and unhappy love stories. I'll tell you all the gory details another time. You'll hear the rest of the album when it's ready. It's quite somber too.
I spent lots of time in the studio, which was healing. But yeah, this one is more deranged and mad. I'm all good now though.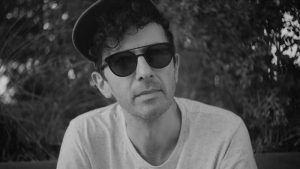 Kurt Uenala (photo: Ivan Abel)
P: Is the new sound a reflection of those things?
K: Yes, I think very much so. The other songs will make sense too. This (Asphalt Kiss) is the meanest one. Falling on your face. So yeah. I wanted to create a hectic and deranged song that feels like you are being chased by demons. You might feel safe for a second in your hiding place but soon enough you get spotted and you run again. But works also from the viewpoint of the hunter. It was fun making it. Big fat black modular synth.
P: So what happened to the Kap10? Is that project over?
K: Totally. I am not feeling the euphoria anymore like I did at that moment. Still hopeful but not the same (haha). No more "Dangerseekers" hands-in-the-air!
P: I was still hoping for a Kap10kurt album at some point, but this new direction is certainly welcome too!
K: Oh, good. Danke. I still have those songs. Maybe one day I'll release them for kicks.
P: I forget the name, but that Dire Straits thing you did back then was such good fun.
K: (Laughs) You remember! That was "I Want My MTV" – I hated that song, except the intro, so I made a new song out of it.
P: Wasn't there a Metallica one too?
K: Yeah! Master Of Puppets, but I only did that live – never recorded it. Leah (Shapiro, then-K10K drummer) liked that one.
P: You still in touch with her?
K: Yeah, totally. She's in the studio at the moment with Black Rebel Motorcycle Club. They're great friends of mine. They came out to Santa Barbara when I was doing the Spirit session.
P: Last time I saw you two play together was that really weird venue in Vienna…
K: (Laughs) Yes! I remember YOU – the Red Bull and vodka… that was all there was to drink at the venue… Fluc Wanne. That was back in 2006. Oh man…
P: Anyway (!) back to you… Null+Void – what's in the name?
K: I just wanted something grey and empty. There's hope in the music for sure, but I liked the bleakness of the album. The name went well with the tracks.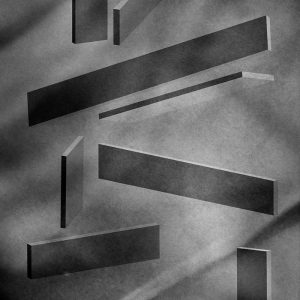 Null+Void "Asphalt Kiss"
P: And the album – is it all instrumental like the single, or are there vocals too?
K: Vocals too! Four singers and some artificial voices. Four humans…
P: (Laughs) Human singers – got it!
K: Yes! Some known, some not so known.
P: I would be remiss if I didn't ask about your history with DM – this is for a Mode fan site after all… how did you end up working with them?
K: Yeah, so I was working with Brian Sperber, a producer who does mainly rock stuff. We did a Moby album together at the time I think. I was doing light programming and mainly editing drums. He was friends with the manager of a studio in NYC called Electric Lady which was Jimi Hendrix' studio back in the day. So the manager is friends with Dave and she asked the producer that hired me if he would want to help Dave record demos for what would become "Playing The Angel". My producer friend declined as he doesn't do demos. But he knew I was a synth maniac and could do the job. So that was it. We got along so well and remained close since then.
P: Like a modern day fairy tale.
K: It's one of those NYC magical moments. The reason why all musicians move here. To stumble over something like that. Maybe not all musicians of course, haha. But many!
I met that producer completely by accident and I did not have a proper studio education at all. I studied music sure. But I cheated my way into a live club sound person position when i moved to NYC to make money. Zero experience but I had played in bands throughout my teens so I knew how to run a mixing board and mic up an amp and all that.
P: Were you a fan of Mode growing up?
K: Well, a bit but mainly because my brother, Erol, was. He loved them and had a serious HiFi fetish. He even had an X on the floor made from electrical tape to mark the sweet spot between the speakers to listen to the perfect stereo field. He made a cassette for me of "Construction Time Again" and I was very impressed. The "Pipeline" sounds were so badass to me.
P: Sounds like a great brother, making you tapes of such good music!
K: He spent all his money on speakers and amps of the finest quality. Massive power too. 260 watts in each side. Crazy. I would sneak into his room and listen to the vinyl directly as I could tell the cassette is not as impressive and we would get into huge fights because he would catch me. (laughs)

Keep track of Null+Void and Kurt on his website: http://www.kurtuenala.com/
We'll keep you updated as well, of course!