Sorry for the late post on the news, all the traffic from the Press Conference the band held today in Milan crashed the site. We're back up and running now! We were, of course, running the updates live, in real time on our social media with Home staff in attendance. Be sure to check out our Facebook, Instagram, and Twitter for some exclusive photos and updates.
As you all know, the band held their press conference today in Milan to announce a new album and tour. The album is called "Spirit" that will be backed up with the "Global Spirit Tour" that kicks off in Stockholm on May 5th! The forthcoming album comes out in the Spring of 2017 and we're hoping to get details on a lead off single soon. The band look great and Dave Gahan got things going by announcing the album and tour, how proud they are of the record, working with producer James Ford, and a quick video of some new songs which was really exciting. After the announcement, the band held a Q & A with over 34 Thousand viewers on Facebook alone. This info is for the first leg of the tour, so we're hoping details for other legs of the tour will surface soon and we'll keep you updated when we get the info.
Exciting times Devotees! Here's all the info and we've embedded the Facebook live video below if you're missed it.
Depeche Mode Announce Global Spirit Tour
Tour to kick off May 5, 2017 in Stockholm, Sweden Depeche Mode's new studio album Spirit to be released in early 2017
MILAN, ITALY (October 11, 2016) – Depeche Mode, one of modern music's most influential artists, announced today at a special event in Milan that they will be embarking on a world tour in May 2017 to support their new studio album, Spirit, due to be released in early 2017. Following the release of the album, the Global Spirit Tour will provide lifelong fans and new fans alike with an opportunity to see the band's ground-breaking and intensely emotive shows.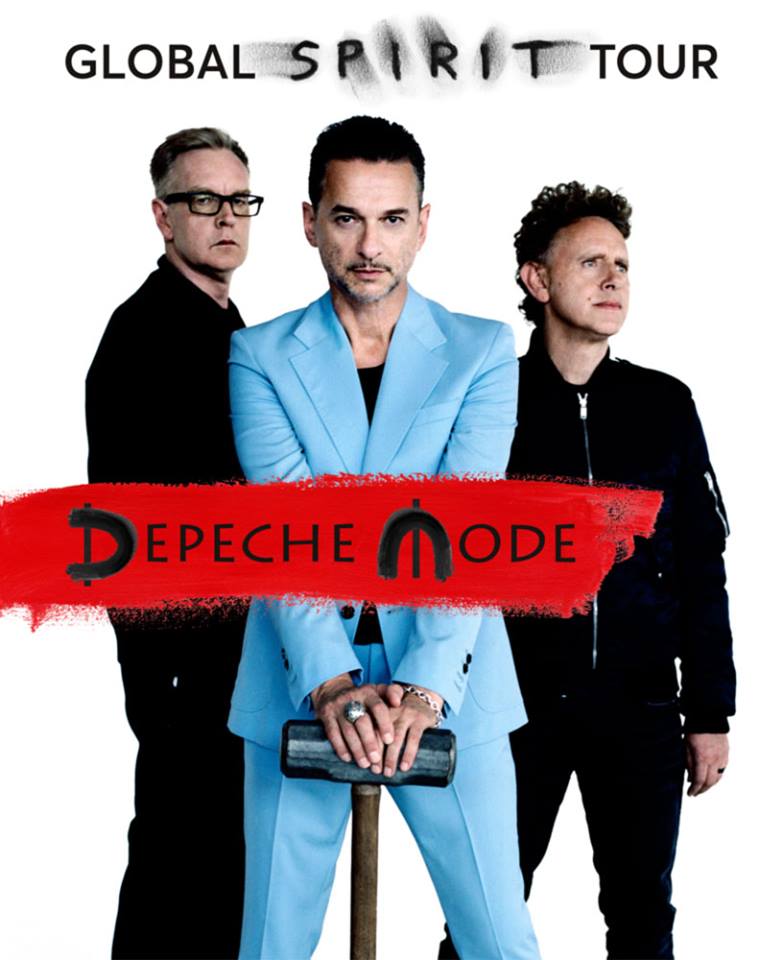 The first leg of the Global Spirit Tour will see Dave Gahan, Martin Gore and Andy Fletcher play to more than 1.5 million fans in 32 cities in 21 countries across Europe. The tour starts at Stockholm's Friends Arena on May 5, 2017, and will play fan-favourite venues including Paris' Stade de France, San Siro in Milan, and Berlin's Olympiastadion. Additional tour stops include new stadiums for the band such as London Stadium, Otkritie Arena in Moscow, and Veltins-Arena in Gelsenkirchen, Germany. The European leg ends July 23 with a final stadium show in Cluj-Napoca, Romania. Please see below for full tour routing and information.
Following the European tour dates in Summer 2017, the Global Spirit Tour will continue with shows in North and South America. The Global Spirit Tour will be the band's 18th tour and will mark their first live performances in over three years. The band's last tour, the Delta Machine Tour, played to over 2.5 million fans at sold-out shows across Europe and North America and was one of 2013's largest and best selling tours. On the Global Spirit Tour the band will continue their charity partnership with Swiss watch maker Hublot, raising money and awareness for Charity: Water toward their mission of providing safe drinking water to everyone in the world.
Spirit will be the musical pioneers' 14th studio album and the follow-up to 2013's critically acclaimed Delta Machine, which reached a top five chart position in 26 countries and the number one position in 12 countries. Spirit is being produced by James Ford, founding member of the band Simian Mobile Disco, whose recent production work includes albums by Florence and the Machine and Arctic Monkeys. Spirit will be released in early 2017 via Columbia Records worldwide.
Speaking in Milan, Dave Gahan commented, "We're exceptionally proud of Spirit's sound and energy, and we're excited to get back on tour to share it with our fans around the world."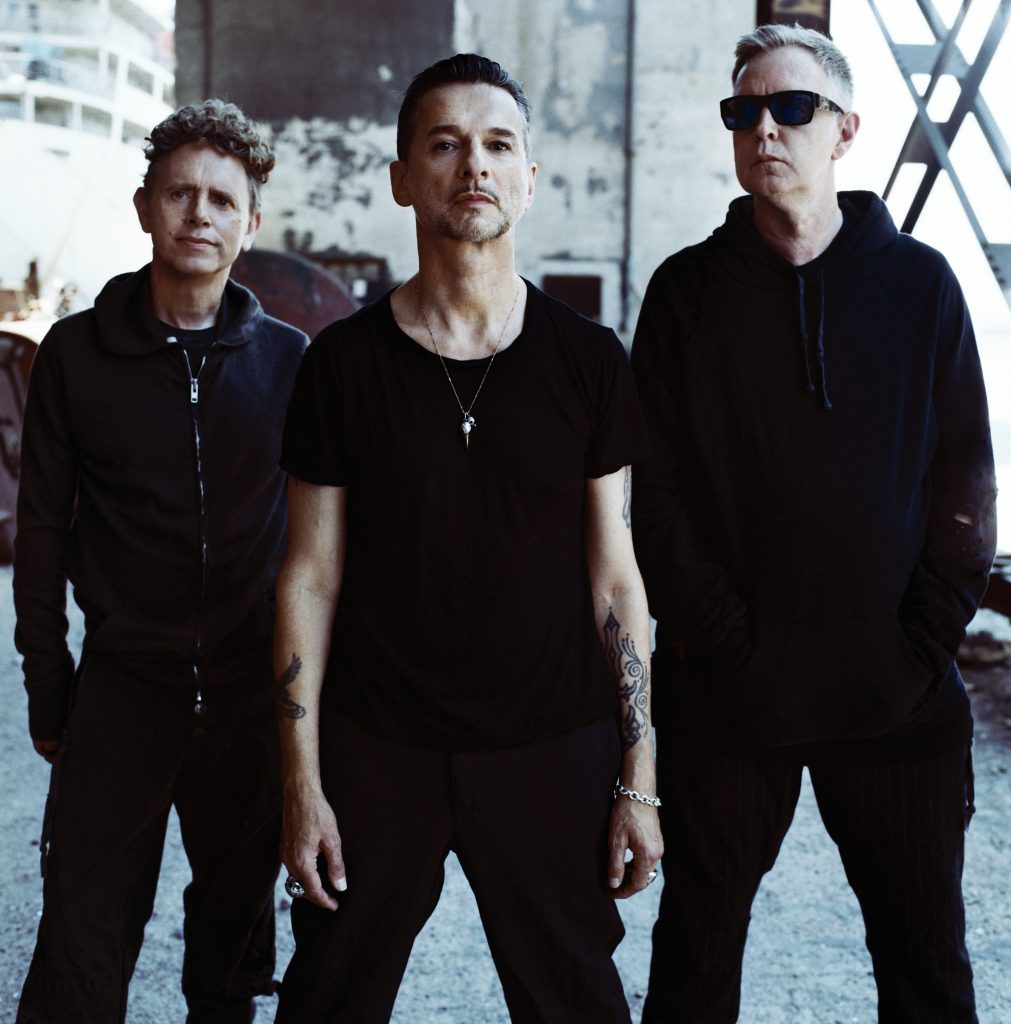 Having sold over 100 million records and played live to more than 30 million fans worldwide, Depeche Mode refuse to become complacent, with innumerable artists citing them as inspirations and critics celebrating them as "still blazing trails" and "becoming more and more significant as time passes". Spirit and the Global Spirit Tour are poised to continue this history of musical innovation and the band's critical and commercial success.
The Global Spirit Tour – Summer 2017 European Tour Dates
May 5 Stockholm, Sweden Friends Arena
May 7 Amsterdam, Netherlands Ziggo Dome
May 9 Antwerp, Belgium Sportpaleis
May 12 Nice, France Stade Charles-Ehrmann
May 14 Ljubljana, Slovenia Dvorana Stožice
May 17 Athens, Greece Terra Vibe Park
May 20 Bratislava, Slovakia Štadión Pasienky
May 22 Budapest, Hungary Groupama Aréna
May 24 Prague, Czech Republic Eden Aréna
May 27 Leipzig, Germany Festwiese
May 29 Lille, France Stade Pierre-Mauroy
May 31 Copenhagen, Denmark Telia Parken
June 3 London, United Kingdom London Stadium
June 5 Cologne, Germany RheinEnergieStadion
June 9 Munich, Germany Olympiastadion
June 11 Hannover, Germany HDI Arena
June 18 Zurich, Switzerland Letzigrund Stadion
June 20 Frankfurt, Germany Commerzbank-Arena
June 22 Berlin, Germany Olympiastadion
June 25 Rome, Italy Stadio Olimpico
June 27 Milan, Italy Stadio San Siro
June 29 Bologna, Italy Stadio Rentao Dall'Ara
July 1 Paris, France Stade de France
July 4 Gelsenkirchen, Germany Veltins-Arena
July 6 Bilbao, Spain BBK Live Festival
July 8 Lisbon, Portugal NOS Alive Festival
July 13 St. Petersburg, Russia SKK
July 15 Moscow, Russia Otkritie Arena
July 17 Minsk, Belarus Minsk-Arena
July 19 Kiev, Ukraine Olimpiyskiy National Sports Complex
July 21 Warsaw, Poland PGE Narodowy
July 23 Cluj-Napoca, Romania Cluj Arena
If you missed the Press Conference today, re-watch it below:
Visit the band's official website at: www.depechemode.com
Photos: Anton Corbijn