Home, in association with Aby Sho Music, present our SixToes "Low Gun" feat. Dave Gahan 7″ vinyl contest! Here's your chance to win a free copy of this exclusive limited edition "Low Guns" 7″ vinyl single that was released today. There are only 250 copies of this one made, so  they're not joking about it being a limited release. To be safe and secure yourself a copy, buy one from Aby Sho's online store by clicking here. We hear the copies are going fast, so hurry and order your copy today! This is the only way to get the "Full Gahan" version, so don't sleep on this one folks… We're excited to be able to offer you a free one with this contest, so good luck!

Here are the contest details:
Home & Aby Sho Music present The "Low Guns"  Vinyl Contest!
– We're giving away one (1) copy of the "Low Guns" 7″ single
– Only one winner will be chosen at random by the Home staff
– One entry per person, duplicate entrees will be deleted
– The contest runs from Thursday Sept. 1st through Thursday Sept.  8th
– The winner will be announced on Friday Sept. 9th
– To enter, submit your answer to the question below
– Contest prize provided by Aby Sho Music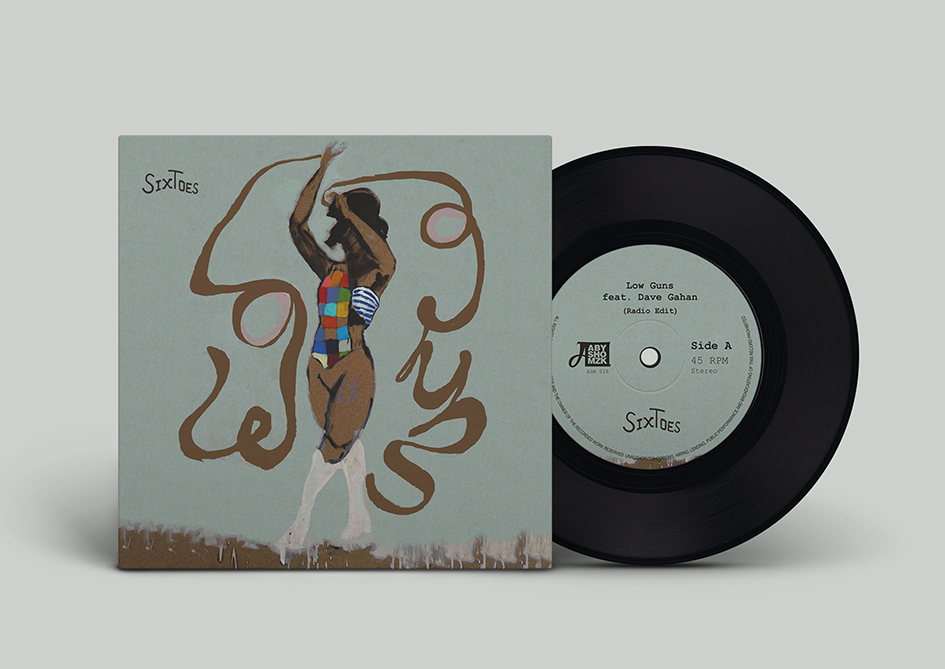 Contest Question: Originally intended for the soundtrack to the Matrix sequel, what 2003 song from Junkie XL did Dave Gahan provide guest vocals on?
This contest has now ended. Congratulations to Peter Lindstedt on winning!
If you missed our interview with SixToes, click here!
Thanks again to Aby Sho, Vlad Lee, Sixtoes, Dave Gahan, and everyone involved in getting this 7″ out to the fans!