As Depeche Mode fans, you're probably already familiar with SixToes for their remixes for the band, but if you missed their single featuring Dave Gahan, you're in luck, it's being released again on a 7″ single via Aby Sho Music on September 1st! To warm you up for the "Low Guns" vinyl single, we're pleased to bring you an interview with David Greenep from SixToes!
Individually or collectively, the members of SixToes are something special. Their talent, their uniqueness, their individuality speaks volumes and it's no wonder that their creativity connected so closely with the members in and around Depeche Mode. While separately they all have had their own major roles in other projects that stretch from work in engineering, production, recording, and remixing, but the 6 of them come together to produce some of the most beautiful, layered, and textured music worthy of all the praise they are given. As a DM fan, I'm sure you loved their remixes for "Peace", "Jezebel", "The Sinner In Me", and "Come Back", but you should also explore their albums if you haven't already. It's no wonder Dave Gahan was interested in working with them when this project presented itself.
While "Low Guns" was released digitally, there was also a limited edition cassette single that was released on Toe Music back in 2013. After the success of the cassette single, the band decided to breathe some new life into the song and release it again, this time on a 7″ vinyl single featuring the previous unreleased "Full Gahan" version. This is a strictly limited release of only 250 copies, 200 black and 50 pressed up on white vinyl. Just a heads up, we'll be giving you a chance to win a copy of the 7″ on our "Low Guns 7″ Contest" starting on the releases date of Sept 1st!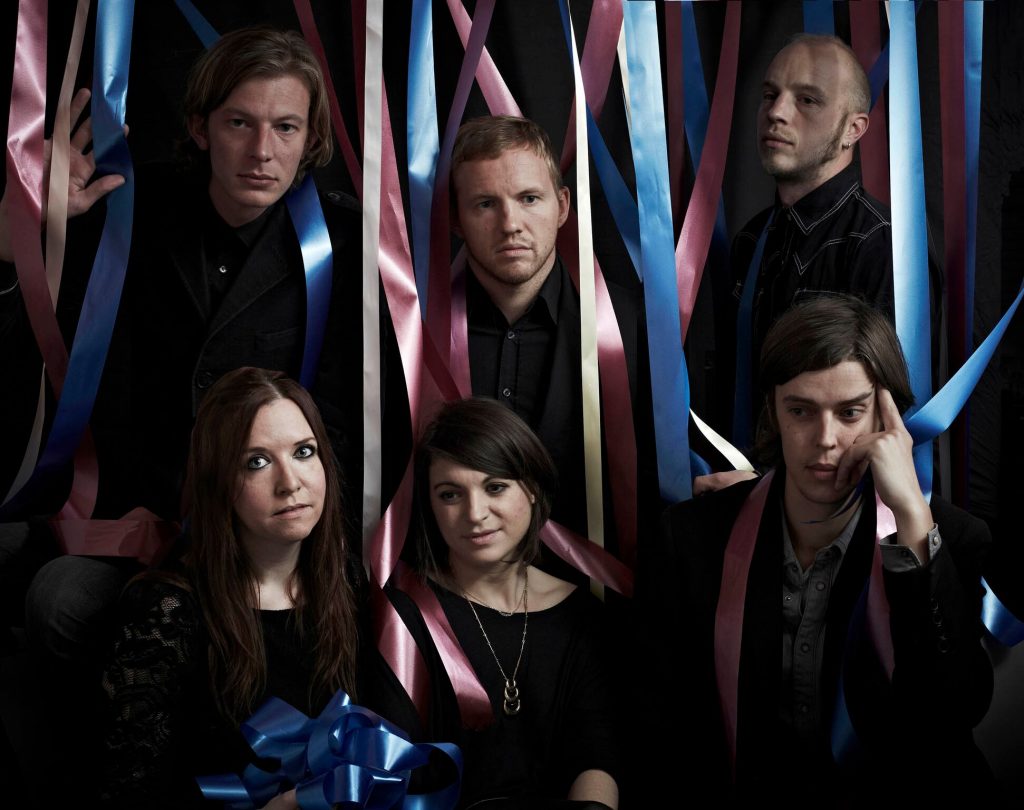 There are those who argue the opinion that bands need friction to function. The band has grown to six piece on 'The Morning After' compared to the line-up of the first record, does having members so diverse, and with so much studio experience, create those moments and how do you deal with making those creative compromises?
Writing and recording the album was an interesting process. We wanted all members of the band to have full input in all aspects of the album. We didn't want to make another album like "Trick Of The Night" so having this diversity in the band was one way of achieving this.
The band records, produces, and mixes all the music pretty much themselves. Has the idea of bringing a producer on board at some point interest you?
As all members of SixToes have a fair amount of studio experience. I think this has gone some way to creating the unique sound of the album, by eliminating the outside influences. Having said that, we were lucky enough to have Gareth Jones on board to mix many of the tracks…  Including the single "Low Guns".
Considering Anne's (Carruthers) resume goes pretty deep into the Mute catalog, remixing Depeche Mode isn't too far of a stretch, but was there some hesitation to remix them considering how different the music was from your own?
I think this was one of the main reasons we wanted to do the remixes. We had a unique opportunity to completely change the tracks from scratch. We always thrived on the idea of building unique sounding remixes and it was a pleasure to have the support of Mute and Depeche Mode to do this.
Did remixing Depeche lead to Anne Carruthers playing cello on Soulsavers "The Light And Dead See" album or was there already a history there?
I was actually engineering part of the Soulsavers album with Rich Machin. While we were working Rich had the idea of adding the cello sound that he had heard on our remixes. Anne was more then happy to help out and, as always, did an amazing job.
Can you give us your reaction when you hear Dave Gahan say that he "jumped at the opportunity" to work with you?
We were shocked to be honest. We knew that he and the band had enjoyed our remixes and it had taken a bit of courage to ask Dave to sing on "Low Guns" initially. We were really happy to find that Dave was very generous with his time and did an amazing job of his vocals on the track!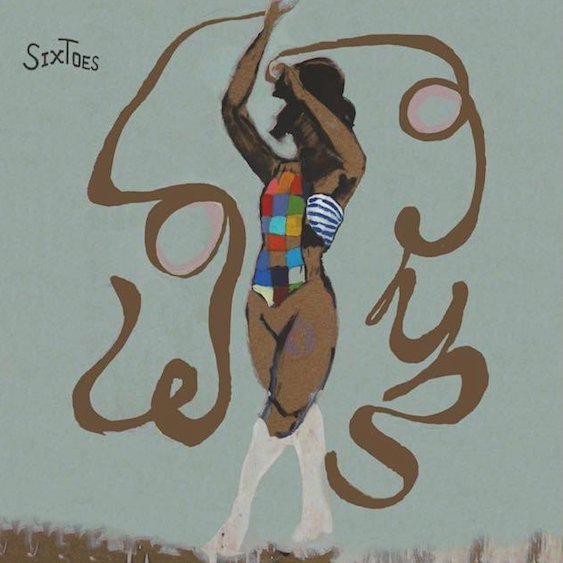 The new 7" for "Low Guns" has a previously unreleased "Full Gahan" version, can you tell us about that version and how is is different from the initial release?
We thought for the original single that it would work better as a duet. It has become clear that the fans are also excited to hear the version with Dave singing all the way through.
How did the deal with Aby Sho to release "Low Guns" come about?
Vlad Lee, a friend of SixToes, proposed the idea and arranged a meeting with Andrii Smirnov, Aby Sho Music, Independent Ukrainian Record Label Founder. We loved the creativity of Aby Sho, who release very special vinyl releases and never reprint them. We, as a band, love making unique and precious formats with our releases, so its a perfect fit.
What can we look forward to from SixToes?
SixToes will hopefully be getting together to make some more music in the future… Myself (David) have a new record coming out towards the end of the year.
For more info on Sixtoes, please visit:
Interview by Glen. (C) HOME. Do not steal this article without giving full credit and a link! A very special thanks to our dear friend, Vlad Lee, for his involvement in connecting us with SixToes and for his continued support for us here at Home. Be sure to check out his site, www.depmod.com