In some exciting new release news, or more accurately.. re-release news, the amazing "Low Guns" single from Six Toes featuring Dave Gahan will be released on a very limeted 7″ vinyl single that will be out 01.09.16 via Aby Sho Music. Yes, there was a limited cassette single when it was originally released in 2014, but this will be the first time it's available on vinyl with a previously unreleased versions of the song that was edited specifically for this version of the single. The Preorder date has yet to be announced, but we will update you when we get that info.
SixToes 'Low Guns' limited edition 7″ release by Aby Sho Music.
UK Sextet 'SixToes' released their last album in 2014, The Morning After, accompanied by the single 'Low Guns' released on limited edition cassette. The beauty of the track was especially expressed by adding presence of the Depeche Mode lead singer Dave Gahan on vocal and harmonica.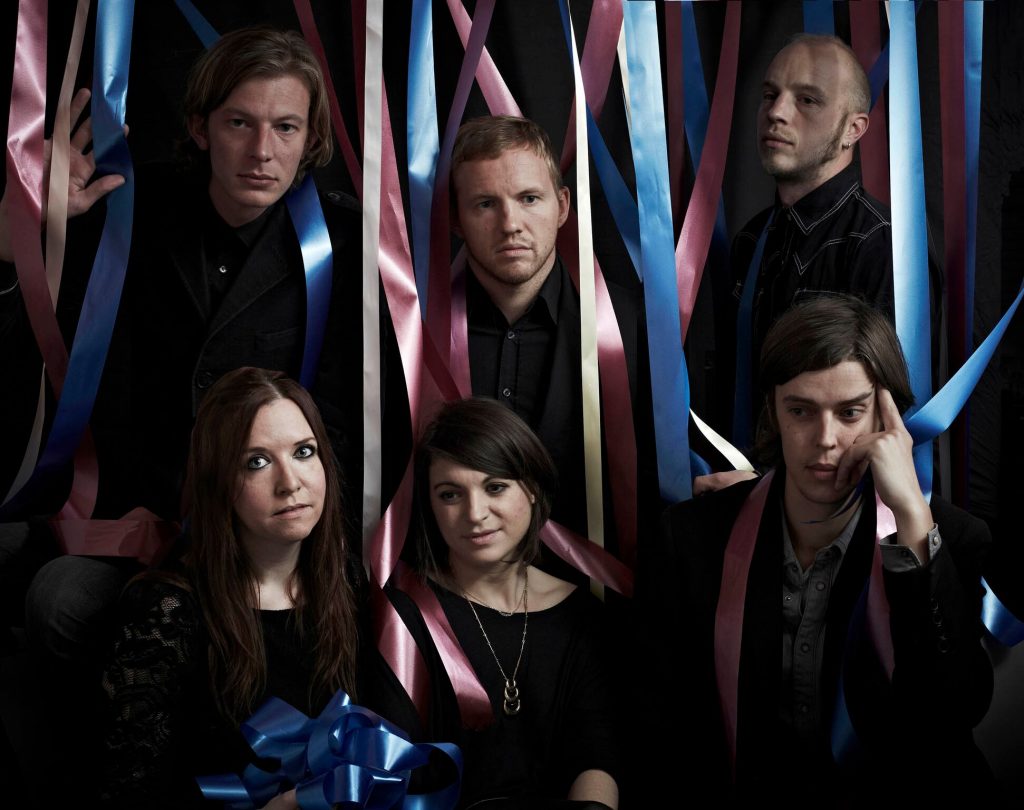 Dave was always positive about SixToes music and their remixes of Depeche Mode tracks. Without hesitation Dave accepted SixToes' proposal to collaborate on 'Low Guns'.
"I always really liked the remixes that SixToes did for Depeche Mode over the years, so when Anne Carruthers reached out to me about working with the band on Low Guns, I jumped on the opportunity. The band are exceptionally talented, the song connected with me, and I think the video is inspired and fantastic." – Dave Gahan
״Low Guns ״ single was completely sold out as a cassette release, which was issued in two batches standard and hand numbered back in 2014.
Following huge success of the previous release on cassette, which was more symbolic than audible, SixToes decided to give another life to the track on 7″ vinyl, with unique previously unreleased versions of Low Guns, edited especially for this edition.
Low Guns will be released on 'Aby Sho Music' records from Ukraine in strictly limited edition of 250 copies, 200 black and 50 white vinyl.
Tracklist:
A side: Low Guns feat. Dave Gahan (Radio Edit)
B side: Low Guns feat. Dave Gahan (Full Gahan Version Edit)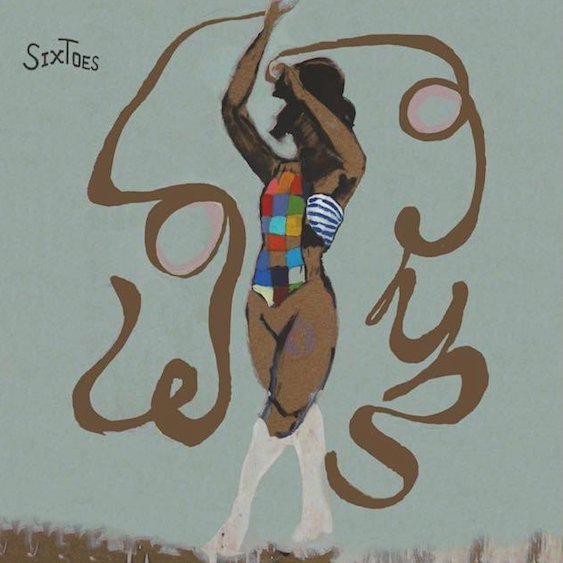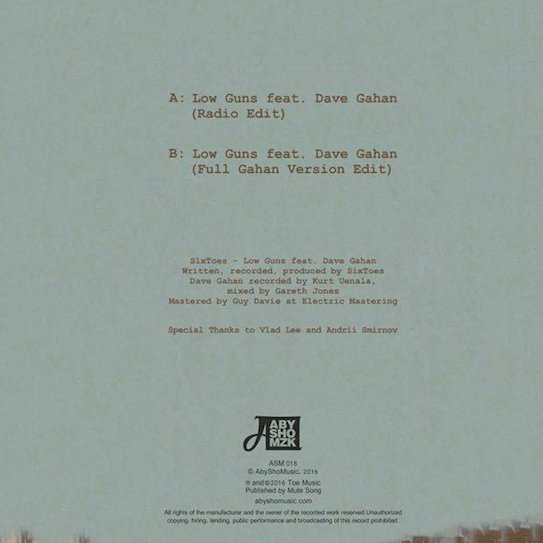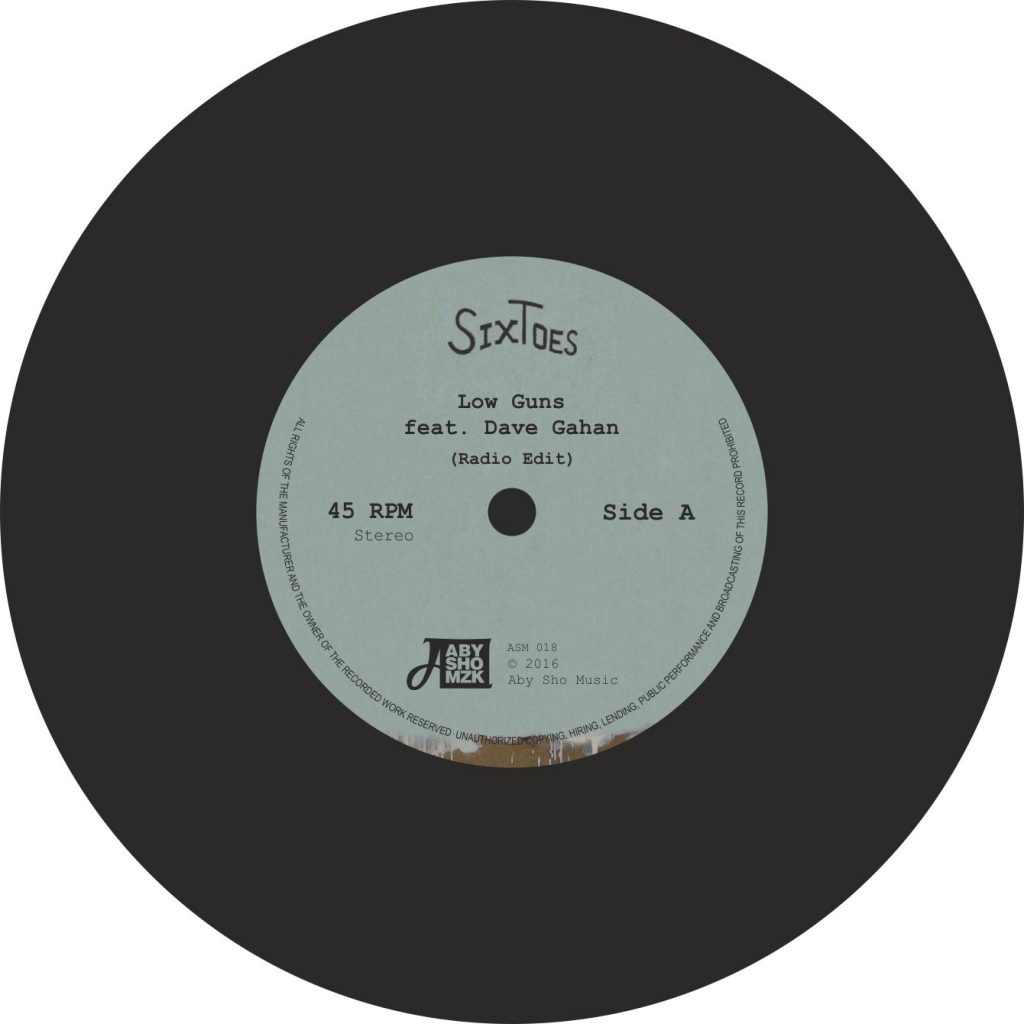 Release date: 01.09.2016
Toes Music 2016 | Mute Song         sixtoes/bandcamp.com