The 19th of March is always a very special day for Depeche Mode fans. To anybody else it's just a regular day, but for us, The Devotees, it's the day we honor the release date of Depeche Mode's landmark album, Violator. This March 19th, however, is a little more special than the others. Today we all come together to celebrate the monumental 25th anniversary of Violator. To honor the occasion we are thrilled to bring you a HOME exclusive interview with the legendary François Kevorkian!
What can I say about François Kevorkian that hasn't already been said? I'm struggling to find the words to do him justice. DJ/producer/engineer… all great titles, but they just don't seem nearly proper enough descriptions to explain the impact of François Kevorkian. Let's put it this way, the list of people he hasn't worked with is probably shorter than the list of people he has. Whether it was DJing with Larry Levan, working with Kraftwerk, or remixing bands like The Cure, Smiths, and U2… not to mention being as relevant in dance music culture today as ever. It's the kind of talent and longevity that any artist strives for and very rarely achieves.
We hope you'll join us in celebrating 25 years of Violator by reading  thoughts from the person the band entrusted to mix this very special album.
When your name was suggested to mix Violator, Alan Wilder said he was really impressed that you had worked with Kraftwerk. Can you tell us about how you connected to the project and were the band welcoming?
The band had previously contacted me asking me to do a remix of "Behind The Wheel", which I wasn't able to honor because of scheduling conflicts. So I knew that they were interested in what I was doing; then some time in the Summer of 1988 they contacted me again to have a meeting. This happened in London with everyone in the group present, very informal and relaxed. They presented me with the idea that they would like for me to mix a first single, and if this went well that I would be asked to work on the rest of the album. This was of course a thrill for me, and because this time there was ample opportunity to schedule things in advance there were no issues with other commitments. I immediately felt very comfortable and welcome with all of them, as they were very down-to-earth about what they wanted to accomplish together. I could really feel their enthusiasm for the album they were in the middle of planning, and there was a creative connection right away. This was quite inspiring because of it being so simple and direct, rather than having to deal with heavy layers of management.
While pleased with the outcome, your work on Violator has been described as "extremely meticulous." Do you recall feeling any tension from people involved while you were mixing the album?
So we went to work on the first single at a studio in Milano, Italy around June 1989; the whole band was there, at times this included the album's producer Flood as well as Daniel Miller. There was a good amount of time spent on learning my way around the track as well as getting the mix to sound the way it should. This was for a single, but also included having to create 12" remixes, for which the band took the time to record some new parts, and all of this gave us an opportunity to really get to know each other. It took quite a while, and I think that this gave band members a good look at how I was working, obviously I went all-out to make this single as memorable as I thought it deserved to be. They could see that, and were very supportive, as well as giving me whatever headspace to focus on what I was doing during what ended up being a very intense work schedule. This sort of atmosphere yielded very successful results, and everyone was well pleased with the mixes, so it just continued on the same kind of vibe for the rest of the album later that year. Unquestionably I felt that the album material deserved a great degree of attention to detail, and went out of my way to leverage and use whatever I knew that I felt could help give it more flavor and character without being pompous. While I have mostly been known for doing things that have a raw, very soulful and organic sort of vibes when it comes to the work I would do for club records, this didn't quite feel like what I should be delivering at all. I was consciously trying to help make it something with a lot of details, which would stand well to repeated listening and scrutiny, but also sound catchy and simple as popular music should.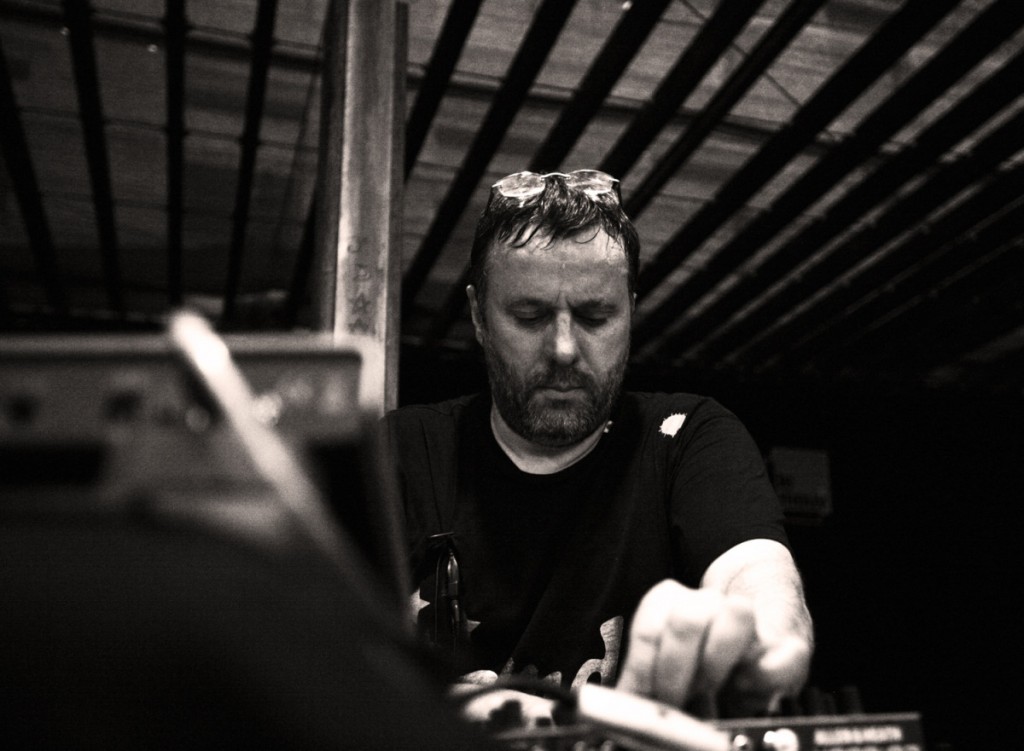 Photo: Laurent Villarem
When looking back, Dave Gahan said that you should be credited for adding another level of creativity to the album. Can you give us a few examples where your ideas helped shape the record?
I have been quoted in previous interviews as saying that I felt that no matter who might have worked on mixing this album, the songwriting, production as well as performances were so stellar that there was just no way for someone like myself to take much credit for anything. The rough demo mixes they gave me already sounded so awesome and pretty much like a finished product. That being said, and while I still stand by those earlier comments, I can imagine that somehow my contributions probably gave it a bit of a slightly different flavor to some of their other albums. When going into a project such as this one, I have always felt that my role would be to illustrate what the band was trying to express rather than changing things around too much to give it a very different vibe. So I applied myself to bring out the qualities I felt made the band so special. At that time they were just coming off "101" which really gave me the sense that (at least to US listeners) what the public primarily knew as a synth-pop band was becoming one of the big-time rock bands touring arena-sized venues. And to me "Violator" really felt like an extension of this. Most of the uptempo songs had very catchy, hummable hooks and memorable melodies. So in a conceptual sense I felt that between the band picking me because of my work with other electronic music artists like Kraftwerk and this new direction they seemed to be taking, my task would be to consciously bridge these two worlds. Most of the material felt very complete, and only very occasionally did I make minor suggestions, such as to add some slight staccato strings punches in some sections of "World In My Eyes". Also there were definitely some parts where the extreme processing I used on some of the vocals arguably changed the atmosphere compared to what it originally was. I kept encouraging the mix engineers Goh Hotoda, Alan Gregorie as well as Dennis P. Mitchell ("Personal Jesus" only) to be as creative and bold as they could be;  sometimes we were doing things that weren't quite the norm, such as doing a lot of effect automation by having a computer run alongside the tape and sequencing MIDI commands to control certain effect processors; this is pretty much the sort of stuff people do without giving it much thought nowadays, but 25 years ago this was fairly esoteric. This gave me a chance to fine-tune and get very precise in the treatment of certain tracks. Rather than having them stick out like a sore thumb, I was able to make these effects become what I felt was like an integral part of the songs. I can especially remember spending time giving "Waiting For The Night" an eerie, dream-like feel, and also quite a lot of attention was put into bringing out the right atmosphere for some of the darker moods like "Halo" or "Clean"… but also with "Policy Of Truth" (the only song I mixed at Axis, my studio in NYC) we managed to give it a definite funky edge, I also recall really wanting to bring those qualities out, as it felt like the natural direction this song begged for anyway. But overall, the aim was to really make it as natural-sounding as could be. To facilitate and help the listeners connect with the essence of those mesmerizing songs in a very natural manner.
It has been said that you would disappear into the studio working on ideas. This always made me wonder when and where you were involved in the process of mixing the album. Did you start mixing when they would finish a track or did they just hand over the entire album?
The album was delivered to me pretty much totally completed. The band was extremely well-organized, and because Flood had an unbelievably tight schedule it was imperative that everything be finished within a certain amount of time as he would otherwise not be able to participate later due to his other recording projects. So besides the first single, to the best of my recollection everything was pretty much finished after they left PUK studios in Denmark. I can only recall one instance where they became unhappy with a certain vocal part and re-recorded it while we were mixing, otherwise it felt as if everything came more of less at the same time. So we could choose what order to mix songs in. I think that while we were mixing the first batch there were some last-minute things being done to a group of other songs, but for the most part I can't recall ever having to wait for anything.
We know that "Enjoy The Silence" was a ballad reworked, "World In My Eyes" was scrapped and started over, and a few different versions of "Policy Of Truth" were recorded. Any stories come to mind of challenges in the studio or songs you saw really evolve from their original demos?
As I mentioned above, I was never really involved with any of this, the material was only handed to us when the band deemed it to be the proper version and ready to be mixed.
Photo: Garth Aikens
Can you give us a little background on why Daniel Miller mixed "Enjoy The Silence"?
Everyone agreed that this song  should be slated to be the second single, and there were some very tight deadlines for delivering a finished single mix as well as 12" remixes. When we started the album mix in London things took a bit longer than expected, and I knew that I would have to get back to the US for some other work I was obligated to do. So while we got to working on a mix of "Enjoy The Silence", it wasn't really in a satisfactory state when time came for me to leave. Mute Records couldn't wait until my return several weeks later as this would delay the release. So they just decided to give it a go themselves to stay on schedule. I think that some of my work from these sessions ended up being used in the 12" remixes.
You, and others, have described Martin Gore as someone who seemed more concerned that the songs had the right feel to them rather than sitting in the studio for hours experimenting.  Do you think that was accomplished on that album?
Yes, pretty much in the sense that it was clear that Martin as well as the rest of the band didn't want to sit through these agonizing and tedious mixing sessions listening to very small details for days on end. First of all I am sure they felt that they had already done this when recording, but also because in such a situation it felt imperative for them to keep a fresh perspective; it is so easy to lose focus if you sit there for hours listening to the same thing over and over. This also gave us the latitude to work at our own pace, no matter how strange the hours may have been. Alan Wilder was the one who would often give us direction when we would start on a new song, he was able to give us a lot of background information and pointers on what to look for, which parts to use, and how it was meant to sound.
Generally when band members were there, more often than not they would spend time in the lounge and only occasionally pop their heads into the studio room. I must say that I really appreciated this of them, and not the least their patience at what must have been frustrating waiting for stuff to get finished!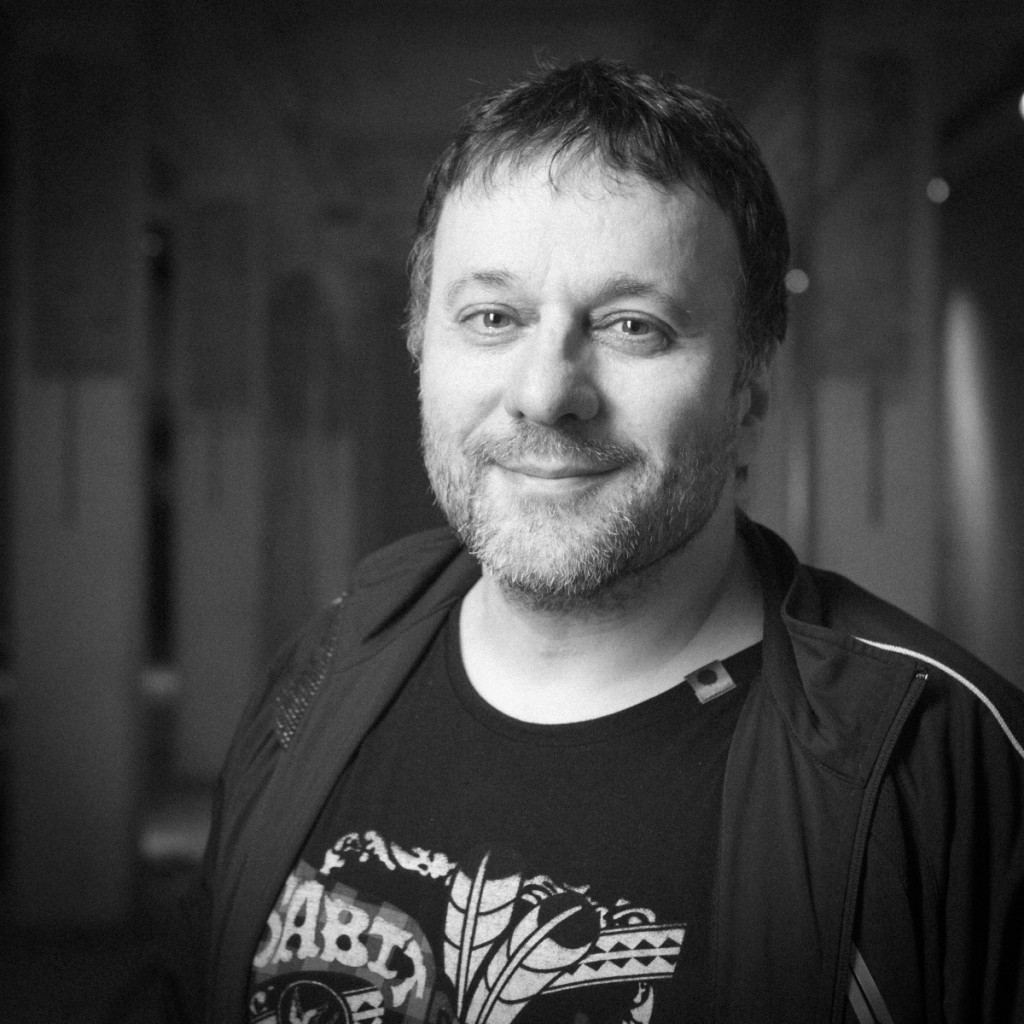 Photo: Jos Kottman
You'd be hard pressed to find a Depeche Mode fan who doesn't worship the remixes you made for the singles from Violator. Aside from your remix of "Higher Love" in 1993, have you been approached again to remix or work with the band? If so, why didn't it happen?
Not really sure but unquestionably my involvement with dance music and clubs started getting much stronger again around 1990, and after a seven year hiatus away from clubs (1983-1989) I started DJ'ing in front of crowds again. Which means that increasingly a lot of my time was spent touring around the globe, and this gradually caused me to become less and less available for studio work. I did participate in another mix project for Mute with the self-titled Erasure album in 1995, but not much of these sorts of big album projects after that. Regardless, could it be that the band felt that they wanted to keep moving to different sonic palettes from a changing cast of remix producers when bringing out their newer albums to the public?
You said you were pretty astounded at the worldwide reception of the album. When you look back on your body of work, from your current perspective, where does Violator fit on your list of accomplishments?
Unquestionably this would be one of the finest contributions I was able to make to anyone's career, and it seems that 25 years on, this particular moment in time was a defining one in many ways…. Certainly from my perspective it was quite unique in terms of having been able to successfully bring my ideas and approach to a project of this magnitude and to this large of an audience. And I feel very proud and extremely honored to be able to include it at the top of the list of projects I have been asked to work on.
I recently saw you had Thomas Dolby and David J join you for sets at Deep Space. I loved seeing their names up there with equally legendary names like King Britt, Joe Claussell, and Dubtribe Sound System. Was that a little nod to alternative music's club culture past and did you find the Deep Space fans embracing something different?
When it comes to Deep Space, (now in its 12th year as a weekly event) our philosophy has always been one of open-mindedness and rather than drawing artificial dividing lines between genres. I have always felt that an important part of our mission is to bring out as many facets of music as we can. So in this sense, having these uniquely talented people be able to participate was truly a delight, not the least because they each brought a refreshing, unique and sometimes unexpected approach to their musical selections.  We are however just as likely to bring out fresh dubstep artists, or dub legends like Mad Professor or Adrian Sherwood. All of these guests usually find our crowds very supportive when they come out to hear them at the party every Monday night.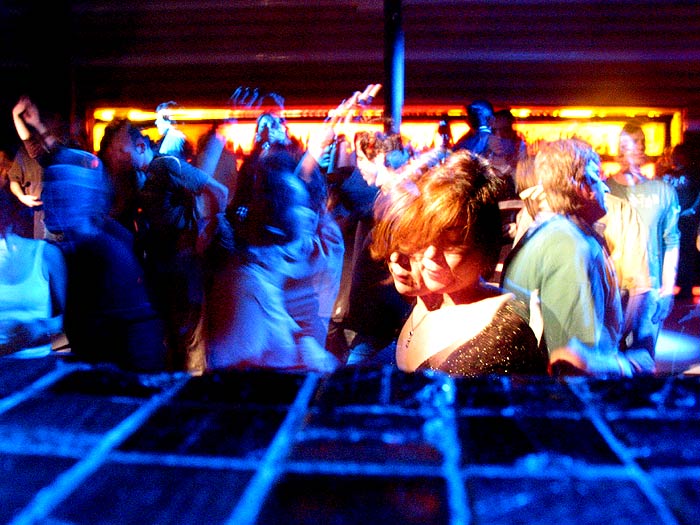 Phooto: deepspacenyc.com
Aside from a busy DJ schedule, what else can we look forward to from François K?
Besides the relentless DJ touring schedule in question, I have slowly been developing a surround sound project;  I have already done it as a special event in a handful of venues around the planet including a couple of times during 'Burning Man' in the Nevada desert. This is not at all related to club music, more like setting up an environment where I can play a lot of very eclectic material specifically mixed in multi-channel formats. (Like the 5.1 version of Violator is!) But this has been extremely rewarding as it has allowed me to go into areas that few people currently dabble with, and I am hopeful that it will bear fruit in the coming year by allowing me to connect with audiences in other ways than just through dance floor-oriented music.
 Also I am scheduled to start working on a book which will be an auto-biography of a 40-odd year career in and around all facets of the music industry.
As of late, there is no denying that there has been more demand for me to participate in speaking engagements, lectures and seminars such as the many editions of Red Bull Music Academy I have been asked to speak for. Obviously it is a very gratifying feeling to be able to communicate and share some of my experiences with people from a younger generation.
The last few years have been a bit more quiet on the studio front, but I am hopeful to be able to bring more music out in the near future, and to that effect currently working on some new material as well as completing some projects that were already started.
For more information on François Kevorkian, please visit:
www.francois-k.com
Facebook
Soundcloud
Resident Adviser
Twitter
Interview by Glen. (C) HOME. Do not steal this article without giving full credit and a link!