A independent distributor out of the UK called DCD Rights has secured broadcast deals for worldwide broadcasts of the Live in Berlin film. Pretty exciting considering they'll be showing the condensed version of the film to Poland, South America, Finland, and many more countries. Read the DCD Press Release below.
DCD Rights takes Depeche Mode: Live In Berlin to the World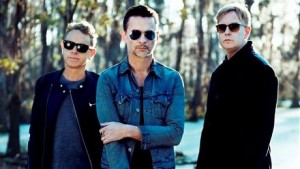 Independent distributor DCD Rights has secured deals worldwide for landmark music special, Depeche Mode: Live In Berlin, as broadcasters from Latin America to China secure the Columbia Records production, underlining DCD Rights' position as the go-to distributor for hit music programming.
Depeche Mode: Live In Berlin, directed by the band's long time creative collaborator, filmmaker Anton Corbijn, captures the group's incredible performance at the O2 World, Berlin, during their extremely successful Delta Machine Tour. In Europe, the HD special (available as 60' or 90') has been picked up by YLE (Finland), Canal Satellite Digital (Spain), BSkyB (UK), VRT (Belgium) and Polsat Media (Poland). Also signing Depeche Mode: Live In Berlin are Bollingen Digital (Russia, Baltic, CIS), Globosat (Brazil), DirecTV (Latin America), Segmento Directo (Latin America), Phoenix Satellite (China), HD Net (USA, Mexico, Caribbean), Foxtel (Australia) and WHD (Japan).
Rick Barker, Head of Sales at DCD Rights comments, "The success of Depeche Mode: Live in Berlin is a perfect example of the ongoing popularity of our music portfolio across the world. Specials such as this have historically proved popular with terrestrial broadcasters for their primetime schedules and are now picking up a host of new revenue streams through digital providers, offering an opportunity for fans to access and enjoy outstanding performances from their favourite stars across multiple platforms and territories."
We'll post more info, like schedules etc, when and if we get them. Stay tuned…