On Saturday, May 3rd, we are getting together for "A Night Devoted – An Evening Of Depeche Mode." A Night Devoted is simply a Northern California area meet up of Depeche Mode Devotees that is taking place in San Francisco. I hope you'll join us for an evening of music, drinks, and friends new or old. We have DJs playing tons of Depeche Mode records as well as some classic alternative 80's, synth, and anything else that might revolve around the DM universe.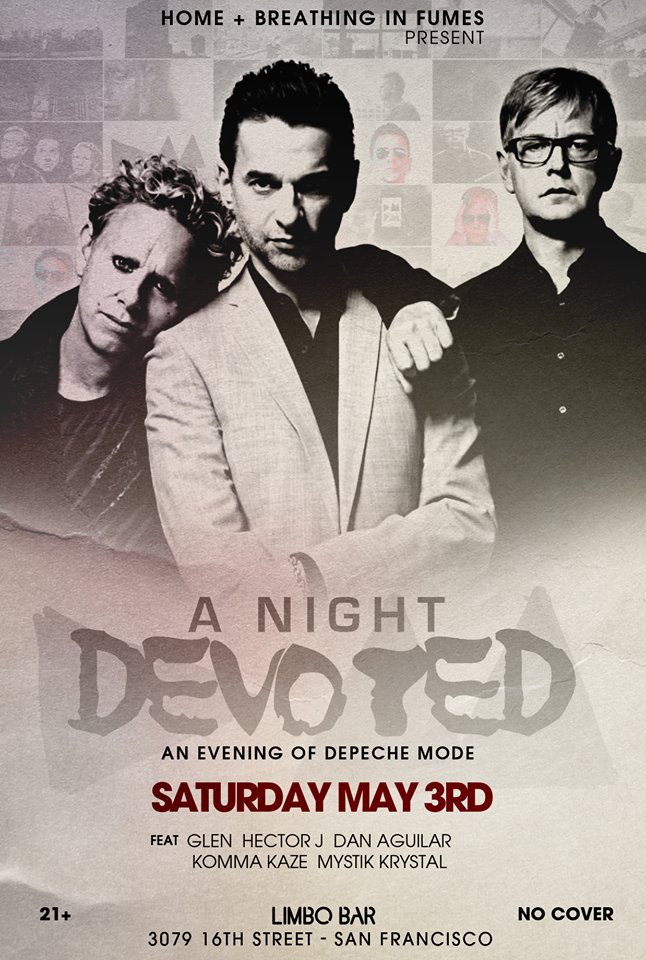 DJs for the evening are:
Glen
Hector J
Dan Aguilar
Komma Kaze
Mystik Krystal
RSVP on the Facebook event invite by clicking here!
Music will be going from 8pm-2am.
Free! No cover all night.
21+

A Night Devoted will be taking place at:
LIMBO BAR
3079 16th St
San Francisco, CA 94103
(b/t Valencia St & Caledonia St in Mission)
(415) 571-7043
If  you want to share the event with your friends, feel free to use this link.
Here are the Instagram flyer and Facebook cover photos to share as well.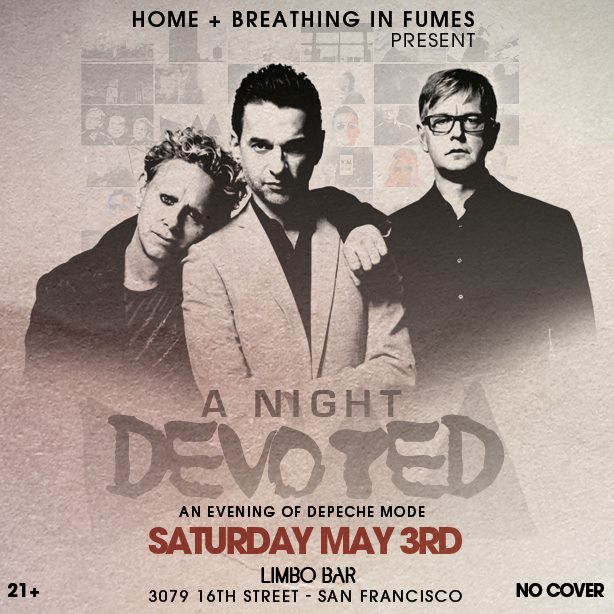 I'm really looking forward to meeting up with everyone and having some fun!