Two online charity auctions will start in the next few days, to which Depeche Mode have donated some used items. The first one is for the Small Steps project, a charity that delivers food, aid, and shoes to children living on rubbish dumps. Small Steps is about to run an auction called Celebrity Shoes where people can bid on celebrities' donated shoes. Depeche Mode is one of the 225 celebrities to have donated their autographed shoes. Dave Gahan wore his Jean-Michel Cazabat boots throughout the recording of the Delta Machine album in both New York and Santa Barbara. They are a UK 8.5. Martin Gore's Terry de Havilland shoes were custom-made for him for the current Delta Machine world tour. They are UK size 8. Andy Fletcher's Y3 shoes have been worn onstage during the current Delta Machine world tour. They are UK size 10.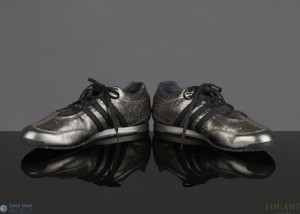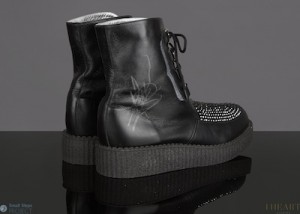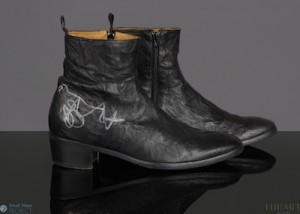 More info on the auction here: http://stores.ebay.com/Auction-Cause/Small-Steps.html
The second one is a dinner party/fundraiser for the victims of the Haiyan typhoon in the Philippines. Celebrities such as Cher, The Eagles, Fleetwood Mac and Kiss have donated an autographed item to be auctioned. DM's item is an autographed guitar + micstand, sent from Berlin: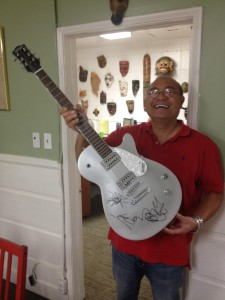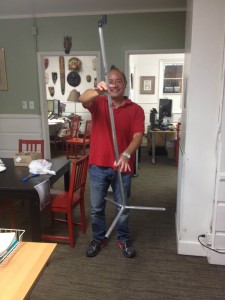 More info on that auction is to be found here: http://www.give2habitat.org/member/JanAlCases/HaiyanDinnerParty
You can start bidding in the next few days!