Here is another HOME exclusive interview! Songwriter, Keyboardist, and Singer hailing from Basildon, Essex, Dean M Oldfield has set a course for himself that has gone from strength to strength. For the last seven years Dean was known as one half of the Electronic duo Ba5ic, comprised of he and his cousin Louis, but thier separation in January found Martin L. Gore's nephews on new journeys of their own. What had begun as a solo project for Dean has now morphed into a full new band called D.M.O. Sure, your initial interest in D.M.O. might be the relation to Martin and Depeche, but be sure to go past that and take a good deep look the at the music. Soak it up and support an artist worthy of your attention. In our interview Dean gives some insight into his music, interning for Depeche, and much, much more….
Ba5ic separated in January after a good seven year run. Can you tell us a little about why things ended?
When I am asked this question I feel everyone expects me to say something "Rock 'N' Roll" like we had a huge argument and a big punch up, but the truth is there's only one reason behind BA5IC ending and that was simply the fact that we both wanted different things within music.
Looks like your solo project has evolved into a 3 piece band, how did that come about?
Indeed it has! When I started this project I had no intentions of it evolving into a band. It all happened quite naturally, obviously being a solo artist I knew that I would need a live band, so I put some adverts up on the internet and got in touch with Jack (Guitarist). I invited him down to play him the demos and he liked them, from there on he's been with me. The time then came when I needed to replace my live drummer, so Jack found an advert online and it was Alex. So I done exactly the same thing I did with Jack, invited him over, played him the demos, he liked what I played him and we then went straight into rehearsals a week later.
I think it was about a month ago, maybe a little longer when we we're in rehearsals and the idea of making it a band came up. So we sat down, had a chat, and came out the room officially "D.M.O."…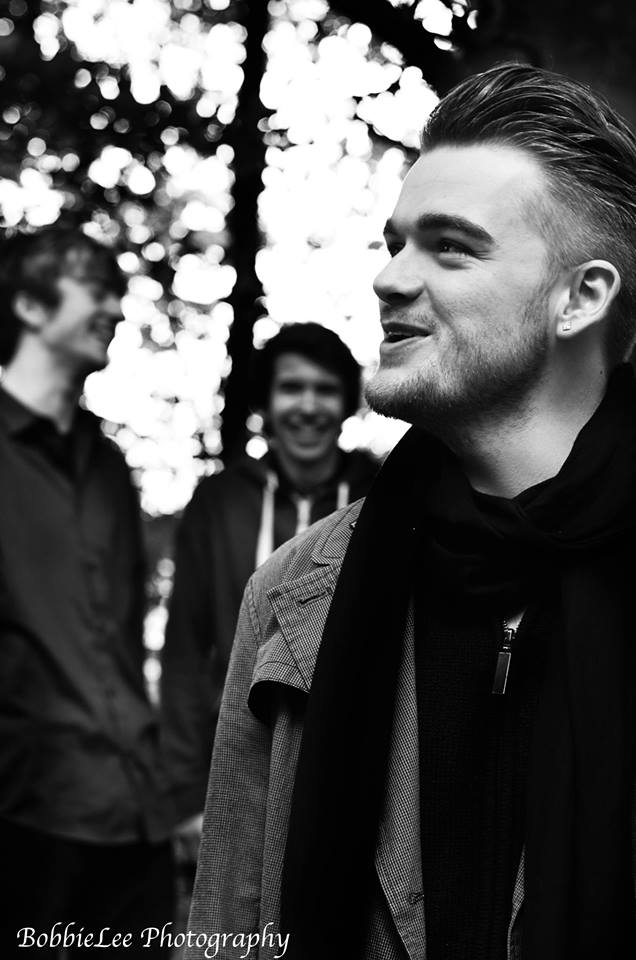 You introduced the world to your music with "Liberty" earlier in the year. What was it about that song that you chose it lead off with it?
For me personally "Liberty" is a bit special. The demo only took me a day to complete and I just felt that within the song my writing, singing abilities, and composing had taken a big leap forward.
I love the contrast between songs like "She's Lost Control", to "Sin", to "Blacklist Baby"… they all have their own vibe, but a consistent tone to them. As a songwriter, do you try to write songs that complement each other or do you just let inspiration take its natural course?
When I write a song, the first thing I think about is how to make it different from the last, but also still keeping within the themes in which I write about. Obviously I have to think about my vocal range and I do my best to write around the keys in which I can sing in.
Music fans are always interested in how a song comes to an artist. Can you tell us a little about your song writing process? Are you one to always carry a notepad around or sing ideas into your phone so you can come back to your thoughts?
My writing process is literally, I'll sit down at a keyboard, start playing some chords and write down whatever comes to me. Obviously the inspiration for the songs comes from what is happening around me. On the rare occasions, I'll write lyrics without music and then write the music around the lyrics.
Haha, I do sometimes write words / lyrics on my phone. If I've had a conversation with someone and they say a word or phrase that stands out to me then I'll quickly type it in on my phone.
You have commented that bands like Depeche Mode, Joy Division, and Editors are artisits that make up some of the fabric that is woven through your music. When you listen to the bands you love, what are some of the elements that you find yourself drawing inspiration from?
The first thing that draws me to these three bands in particular is that I can relate to the deep, low toned vocals. Then comes the music, I just love the way these bands build/built their songs and the sounds that they use.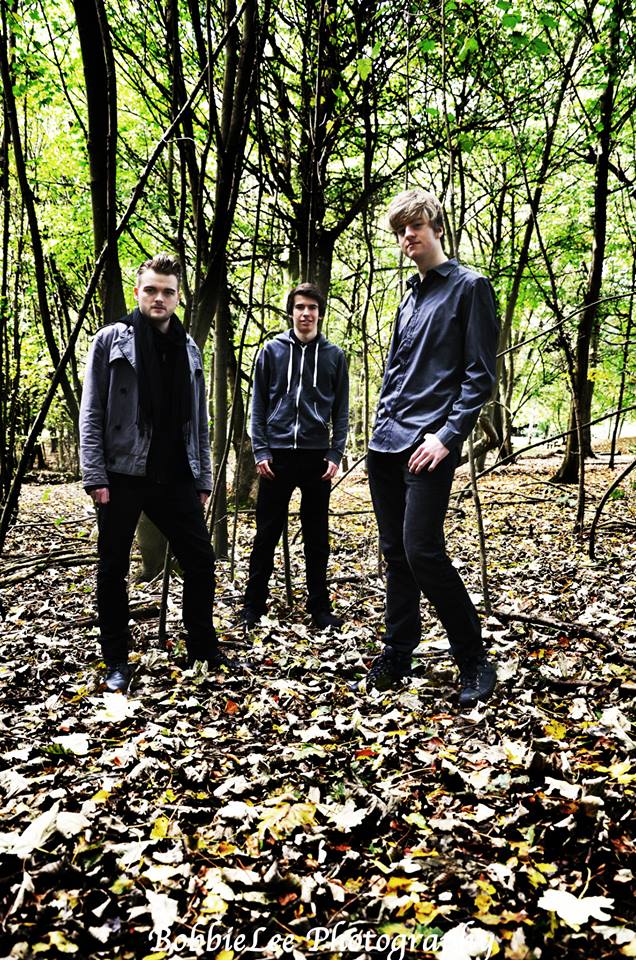 You recently interned for Depeche Mode. Can you tell us a little about that and perhaps some things you learned working with them?
Yes I did, it was a real eye-opener. I got to experience and learn about both sides of the Touring life. For the first part I spent time with the crew and in particular the security side of things, venue checks etc… and then I was with the band and management and learnt about the business side of things. It was great fun!
Martin L. Gore recently said that his advice for young bands coming up these days was to "be original", is it fair to say that is pretty similar to the discussions you've had about music?
The discussions we've had have been exactly the same. I think it is important to be original and different. I listen to a lot of music that is currently in the charts and it all just sounds the same to me. The one thing we keep in mind with the music that we are making is to make it unique, unlike anything that is out there and I think we are doing that.
Depeche Mode came up in a much different music industry then new artists are now. While they are as relevant now as ever, maybe more, does their longevity make their advice relatable?
I think it's important to listen to any advice that comes from people who have been in the business for thirty years plus. They know what it's like, they've experienced it all ! So for us, we take that advice and put it to good effect.
While being Martin's nephew will open some doors, is it hard to find the balance of not over using his name either by yourself or promoters of gigs?
I've come to realize that I will always be in Martin's shadow simply due to the fact that I feel he is definitely within the top 10 songwriters in the world today, which leads to the great success he and Mode have had. Of course it has opened some doors with what me and the lads are doing. But at the end of the day we still have to make good music for people to be interested in us.
You have recently been playing some gigs with the new music, even supporting F.O.X. recently, how have the live shows been going?
The live shows have been going really well and I think I can speak for the whole band and say it is a joy to be on stage with one another and this is the happiest we have all been since we started music. Yes! It was nice of F.O.X. to invite us down to Colchester to play the gig with them. We all enjoyed that gig a lot, the crowd was great!
I'm curious about your life outside music. What are some of your other interests?
I'm actually quite boring, haha! I just enjoy the usual I suppose, chilling out with my family, I enjoy watching and playing football as I'm a big Manchester United supporter and I love motor-sport's, especially F1 as I'm a bit of a speed junky!
What can we look forward to from D.M.O.?
Well we are looking at playing shows in Europe in 2014. A support slot with a more established band would be ideal at this moment in time. Obviously we will keep recording new material and there may even be a single release in the pipeline.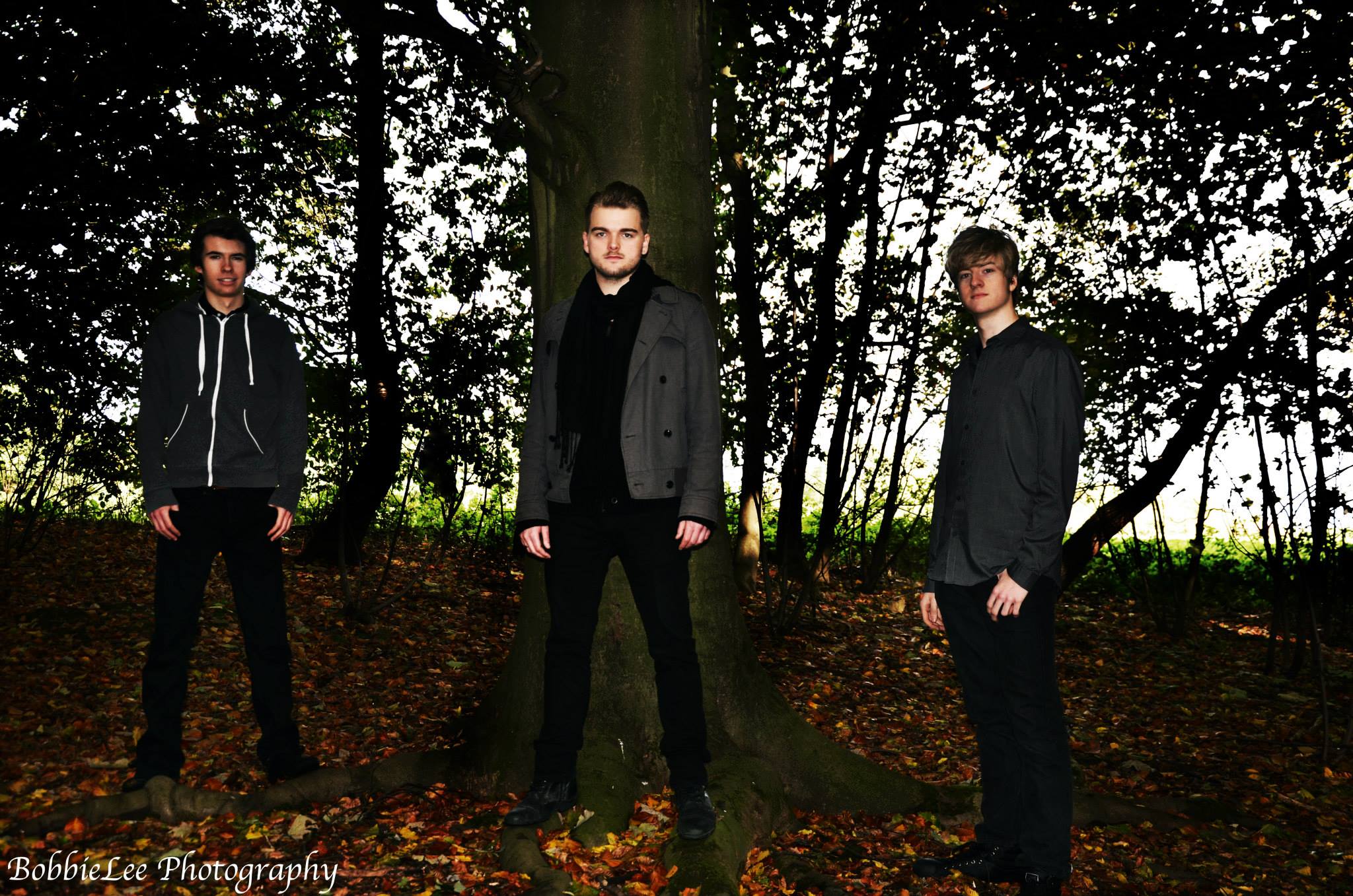 Be sure to catch D.M.O. live at the O2 Academy in Islington on Sat 11 Nov, 2013. You can get your tickets by clicking here!
For more information on D.M.O., please visit:
www.dmoband.com
www.facebook.com/dmoband
www.soundcloud.com/dmomusic
www.twitter.com/dmoband
Photos by Bobbie Rogers.
Interview by Glen. (C) HOME. Do not steal this article without giving full credit and a link! All photos appear courtesy of D.M.O.