Mute label boss, and legend, Daniel Miller has put together a CD for the September issue of Mojo magazine. DM influence, David Bowie is on the cover and the CD is called ELECTRICITY: A BRIEF HISTORY OF THE FUTURE OF SOUND. Lots of great electronic music featured on the CD with names like Nitzer Ebb, Caberet Voltaire, Can, Throbbing Gristle, Daft Punk, and more. I was trying to get the full track list together and just couldn't get it. I'll post it up when we get our hands on it. No idea if DM are on the CD, but they are for sure featured in the article. We'll have to wait and see if they made the track list, but I love that they reached out to Daniel Miller to put this together. I'm also looking forward to reading the Bowie article, the tag line on the mag is "How electronic music saved David Bowie." That has to be good!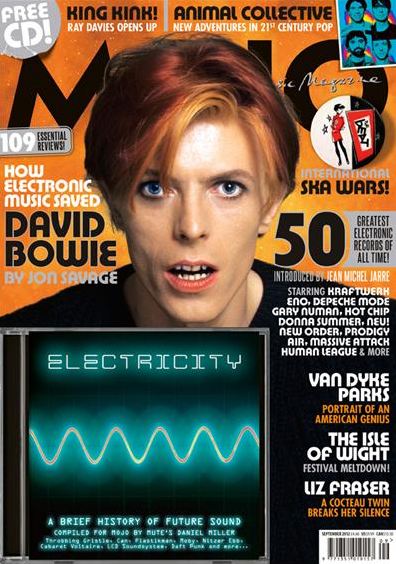 Magnificent product. Very much helped my husband.
Generic viagra levitra and cialis pills
. Generic drugs that do so should have the same therapeutic effect and therefore the same benefits as their brand-name counterparts, but at less cost.