Martin has lined up another DJ gig for charity to take place on 7 May 2011 at The Savoy in Santa Barbara. This show will also feature special guest DJ Matty Matt as well as an intriguing performance by the Savoy house cabaret cirque show, Gypsy Suite. All proceeds will go to Rockshop Academy, a non-profit organization fostering the next generation of aspiring Santa Barbara musicians. More details after the jump!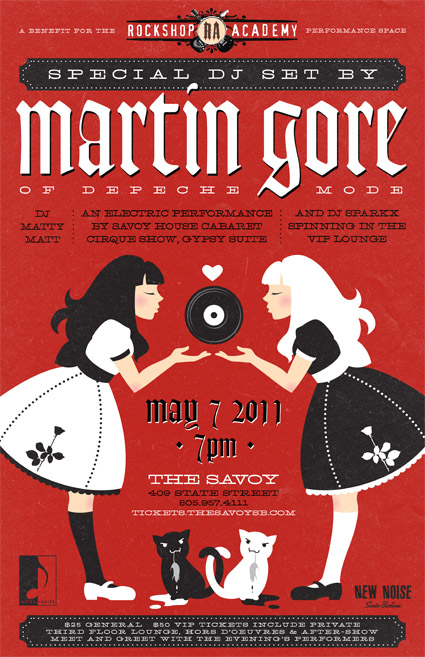 Date: May 7, 2011, 7pm
Location: The Savoy, 409 State Street, Santa Barbara, CA, USA
Tickets: $25 General Admission, $50 VIP. VIP tickets include a meet & greet with Martin after the show.
Purchase: tickets.thesavoysb.com
Facebook Event Page: Click here (does not guarantee entrance; you must purchase a ticket)
There will also be a limited edition poster available for purchase at the show, with proceeds benefitting Rockshop. There will be a small number of these posters signed by Martin for an additional cost. The poster's design concept and artwork were created by one of Home's own members, Amanda (aka Usaku)!
Guest Post from Amanda aka Usaku