Just in time for Nitzer Ebb to kick off their European tour (Friday as headliner in Hamburg, Saturday as support for Depeche Mode in Berlin), Mute is releasing two box sets celebrating the band's history. Also in the works: A digital download album comprising of remixes, b-sides, rarities and more… 60 tracks in total!

Nitzer Ebb is an integral part of Depeche Mode and Mute lore. The band grew out of the early 80s industrial movement, and took not only Depeche Mode themselves, but also their fan base by storm. Ebb supported Depeche Mode as far back as 1987, and are now ready to do it again. They also have a new album coming out (already out in the US) – Industrial Complex – their first full length since 1995's Big Hit.

So for those who are either novices in the ways of Ebb, or old fans looking to update their collections, Mute are re-issueing the band's albums in two box sets: "Catalogue" and "Compilation". Also coming out is "In Order", a digital download collection of the band's remixes, b-sides and other rare stuff. "Catalogue" and "Compilation" are out now; "In Order" will be on iTunes by January 25th.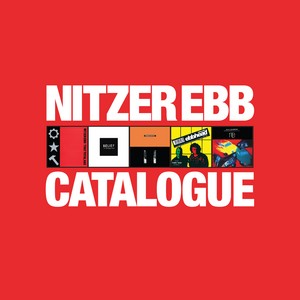 CATALOGUE

THAT TOTAL AGE: 1. Fitness To Purpose 2. Violent Playground 3. Murderous 4. Smear Body 5. Join The Chant 6. Alarm 7. Let Your Body Learn 8. Let Beauty Loose 9. Into The Large Air 10. Join In The Chant – Metal Mix 11. Fitness To Purpose – Mix Two 12. Murderous – Instrumental. BELIEF: 1. Hearts And Minds 2. For Fun 3. Control I'm Here 4. Captivate 5. TWA 6. Blood Money 7. Shame 8. Drive 9. Without Belief 10. K.I.A. – PK Mix 11. Control I'm Here – S.D.I. Mix 12. Without Belief – Instrumental. SHOWTIME 1. Getting Closer 2. Nobody Knows 3. One Man's Burden 4. All Over 5. My Heart 6. Lightning Man 7. Rope 8. Hold On 9. Fun To Be Had. EBBHEAD: 1. Reasons 2. Lakeside Drive 3. I Give To You 4. Sugar Sweet 5. Djvd 6. Time 7. Ascend 8. Godhead 9. Trigger Happy 10. Family Man – Remixed Version. BIG HIT: 1. Cherry Blossom 2. Hear Me Say 3. Kick It 4. I Thought 5. Floodwater 6. Border Talk 7. In Decline 8. Living Out Of A Bag 9. Boy 10. Our Own World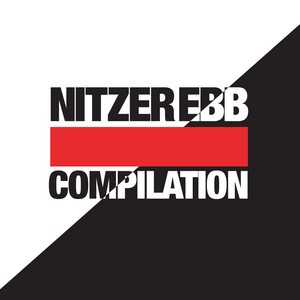 COMPILATION

BODY OF WORK: CD1: 1. Isn't It Funny How Your Body Works 2. Warsaw Ghetto 3. Murderous 4. Let Your Body Learn 5. Join In The Chant 6. Control I'm Here 7. Hearts And Minds 8. Captivate 9. Shame 10. Lightning Man 11. Fun To Be Had 12. Getting Closer 13. Family Man 14. Come Alive 15. I Give To You 16. Godhead 17. Ascend 18. Kick It 19. I Thought. CD2: 1. Get Clean 2. Join In The Chant (Gold!) 3. Control I'm Here (Strategic Dancefloor Initiative Mix) 4. Hearts And Minds (Mix Hypersonic) 5. Shame (Mix Two) 6. Captivate (William Orbit Mix) 7. Backlash (William Orbit Mix) 8. Fun To Be Had (Long Mix) 9. Out Of Mind (Maitresse Mix) 10. Ascend (Remix) 11. Lakeside Drive (Remix) 12. Kick It (Popular Music Mix) 13. I Thought (Final Sin). BODY REWORK: 1. Control I'm Control (I'm Here) (Dubfire's Jamrock Remix) 2. Getting Closer (Black Strobe EBM Homage) 3. Join In The Chant (Xpress 2 Remix) 4. Lightning Man (Motor Remix) 5. Shame (Derrick May Remix) 6. Control (I'm Here) (The Hacker Remix 2006) 7. I Thought) (Robag's Schikkuli Vocal Rework) 8. Murderous (Phil Kieran Remix) 9. Getting Closer (Black Strobe Moderne Remix) 10. Let Your Body Learn (Terence Fixmer Remix 2006) 11. Join In The Chant (Knarz Ist Machine) (Thomas P. Heckmann Remix)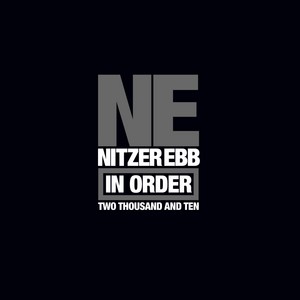 IN ORDER

1. Let Your Body Learn (Instrumental) 2. Join In The Chant (Burn!) 3. Join In The Chant (Lies!) (Instrumental) 4. Control I'm Here (Command Control Confront Mix) 5. K.I.A. 6. Control I'm Here (Hardcore Mix) 7. K.I.A. (PK Mix) 8. Control I'm Here (Instrumental Club Mix) 9. Hearts & Minds (Radio Mix) 10. Hearts & Minds (Mix Hypersonic by Daniel Miller) 11. For Fun (DJ Cod Mix) 12. Time Slips By (PK Mix) 13. Shame (Mix No. 1 – Radiomix by Flood) 14. Backlash (Mix No. 2) 15. Shame (Mix No. 3 Painful Emotion by Daniel Miller) 16. Backlash (Mix No. 4 by William Orbit) 17. Captivate (Mix No. 6 by William Orbit) 18. Lightning Man (12″ Version) 19. Lightning Man (The Industry vs. The Ebb Remix) 20. Who We Are 21. Lightning Man (Barry Adamson Mix) 22. Who We Are (Holger Hiller Mix) 23. Lightning Man (RSW Mix) 24. Fun To Be Had (George Clinton Edit) 25. Getting Closer (Kitchen Mix) 26. Out of Mind (Spoken) 27. Fun To Be Had (Dust Brothers Master Mix) 28. Getting Closer (Trance Mix) 29. Out of Mind (Maitresse Mix) 30. Taken From Me (Servant Mix) 31. I Give To You (Elemental by PK & Barry Adamson) 32. Stray Cat Blues 33. Stray Cat Blues (Scare Eyed) 34. I Give To You (Pestilence by PK & Barry Adamson) 35. Stray Cat Blues (Adventurous) 36. Godhead (Remix) 37. Let Your Body Learn / Murderous (Live) 38. Control I'm Here (Live) 39. Godhead (Live) 40. Getting Closer (Live) 41. Join In The Chant (Live) 42. Ascend (Seven Inch Mix by Flood) 43. Ascend (Anonymous Mix by Vince Clarke) 44. Trigger Happy (Remix) 45. Ascend (Pro-gress Three Vocal Mix) 46. Ascend (Pro-gress Three Instrumental) 47. Trigger Happy (Sparse Mix) 48. Kick It (Logical Edit by PK) 49. Kick It (Short Dub by Adrian Sherwood) 50. Kick It (The Secret Knowledge Velvet DM's Mix) 51. Skintight 52. Kick It (Addiction Edit by Adrian Sherwood) 53. Kick It (Banjo Sin by PK) 54. Kick It (Dub 2 by Bon Harris & Randy Wilson) 55. Dead And Gone 56. Kick It (Hippygrip by Randy Wilson) 57. I Thought (Single Mix by Mark Saunders) 58. I Thought (Sucked In Sucked Out by Barry Adamson) 59. Friend (Brittle Mix) 60. Beats Me